Here is a great guide on how to hide and unhide messages on Messenger.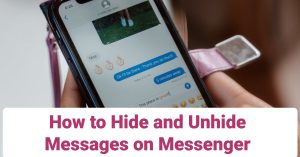 How to Hide and Unhide Messages on Messenger
According to Wikipedia, Facebook (Meta) Messenger is an American messaging app and platform developed by Facebook, Inc. It was originally developed as Facebook Chat in 2008.
Later on, Facebook launched a dedicated website interface (Messenger.com) and separated the messaging functionality from the main Facebook app, allowing users to use the web interface or download one of the standalone apps. In April 2020, Facebook officially released Messenger for Desktop, supported on Windows 10 and macOS.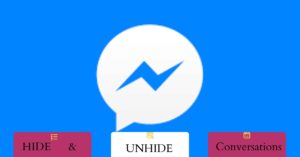 Messenger allows users to send messages and exchange photos, videos, stickers, audio, and files and react to other users' messages and interact with bots. The service also supports voice and video calling.
Here's the link to download the messenger app on the google play store: play.google.com/store/apps/details?id=com.facebook.orca&hl=en&gl=US
To get Messenger on the App Store, follow this link: apps.apple.com/us/app/messenger/id454638411
On Facebook Messenger, each person has his own privacy concerns. You can decide to hide a message or unhide it. That's to support your privacy.
I will show you how to successfully hide a messenger in seconds and unhide it if you please without much ado.
How to hide messages on Messenger
Archive Conversation is a special feature available on Messenger that allows users to hide chats from the main or primary chat list.
To successfully do this, follow the following simple steps:
Open the Messenger App.
Swipe from right to left on any chat you desire to hide.
Tap the Archive option
Congratulations. The chat is now hidden.
For both Android and iOS devices, the procedure is the same.
Do not forget to note the name of the person you have just archived. Anytime you want to unhide the conversation, you can easily do that.
Unhide Chats in Messenger
Unhiding or unarchiving chat on Messenger is so simple. Follow these steps:
Open the Messenger App.
Tap your profile icon at the top left.
Tap Archived Chats
Tap and hold a conversation and
Select the Unarchive option.
By following the above steps, you will successfully unhide any conversation in Messenger, and that conversation will immediately be available in your main Chats list.
This method works for both group and single chats.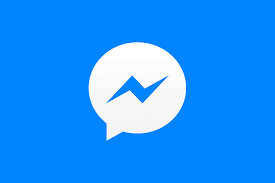 Unhide Chats on Messenger using Desktop
If you're using the desktop version of the Messenger App, unhide conversations with the following steps:
Open any web browser on your PC.
Login to your Messenger account.
Click the Settings Gear Icon right to Chats.
Thereafter, click Hidden Chats.
Click on any chat and Unhide.
Send that person a message. With these, you have automatically unhid the conversation.
In Conclusion, the messenger app allows you to hide, unhide, block and unblock any person. Use it to your advantage and pleasure.
Trust you found this post helpful. Cheers.
Recommended:
Facebook Pay | How to Send and Receive Money Via Facebook Messenger (Meta Pay 2023)