A Guide on How to fix Facebook Messenger Message Sent but not Delivered Issue:
Facebook Messenger is one of the best social media and instant messaging apps in the world.
As with any social media app, one may have the issue of sent messages not delivered. This write-up is an enlightenment on the cause of that problem and how to fix it immediately.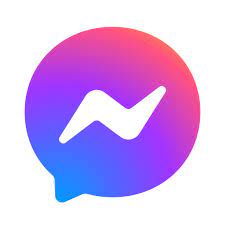 Any difficulty sending a message on Facebook Messenger?
If you have any issues sending a message on Messenger to a specific individual on your contact list or generally to all your contacts, you don't need to panic.
The first thing to do is try updating your Messenger App to the latest version.
It could be that you are not able to send a message to a single user on Messenger because the person has blocked you. To fix this, humbly send a message from someone else's ID to the person to unblock you.
If you are unable to send a message to other contacts on messenger, it is because you have been reported to Facebook as spam.
If you are reported as spam, Facebook will temporarily ban your profile from sending messages to other users on Messenger. Remember, it's temporary. So, wait for some time (like 14 days), and the ban will be lifted.
Experiencing the problem of messages stuck on sending?
Here are possible reasons why you experience Facebook Messenger messages stuck on sending issues:
This could be due to poor internet connection speed.
Facebook Messenger message sent but not delivered issue could be due to Facebook server glitches.
If you use the regular version of Messenger and your network connection speed is very poor, try installing the Messenger Lite App. The Messenger Lite works perfectly on poor internet speed and mobiles phone with low hardware specs. This will fix the problem.
However, if you confirm you have no connection issues from your end, check to ensure that Facebook Messenger servers (data centres) are up and running. Sometimes, there are millions of traffic on Facebook Messenger servers; thus, they become irresponsive or unable to handle your message request.
If that is the cause, wait for half an hour or so and check back to see if the servers are working.
Moreover, if you are in a hurry and you want a quick fix to the sending problem, try installing a VPN app on your smartphone. This way, it will change your location and make messenger works on sending messages. Also, VPN can connect you with other messenger data centres across the globe.
How to fix Facebook Messenger Message Sent but not Delivered Issue
Are you having issues with messages on Messenger sent but not delivered?
This could be because:
Your chat was, for some reason, ignored by the person or marked as spam by Messenger.
The message is not yet approved by Messenger data centres.
Or it could be due to Connection Requests. The connection or message request is actually a feature in Messenger that filters messages from unknown contacts and moves them to the spam folder.
The recipient may be currently offline or have not installed Messenger.
What does it mean when we say a message has been sent but not delivered?
Yes, it is possible to encounter this problem. When two users are not friends, messages sent from one end are saved in the "Message Requests" or "spam" folder at the other end.
When the two people eventually become friends, the problem is resolved automatically.
The other possible reason why a message is sent but not delivered is that the recipient is not yet on Messenger or they are offline at the moment. Once the recipient gets online, your message will be delivered, and then a delivery mark appears next to your message.
Common reasons why a message is not delivered on Facebook Messenger
Therefore, the common reasons why a message is not delivered on Facebook Messenger are:
The recipient has blocked you on Messenger.
You have been ignored.
Messenger is moving your message to the Spam folder.
You are not connected yet on Messenger.
Facebook Messenger servers are down.
Temporarily Messenger server glitches.
Someone has added you to their restricted list on Facebook.
The recipient is currently offline.
The user has muted you and is offline.
The receiver is not yet on Messenger or uninstalled the Messenger app.
I hope you find this piece helpful. and that you now know how to fix the Facebook Messenger message sent but not delivered issues. Let me know if you encounter any issues.
Recommended:
Facebook Pay | How to Send and Receive Money Via Facebook Messenger (Meta Pay 2023)
How to Hide and Unhide Messages on Messenger (2023 Guide)
Hide One Friend from Another on Facebook (Easy Ways to Hide your Friend List on Facebook)