Best Accounting Software for eBay Vendors – One of the first platforms that made it possible for people and small businesses to conduct electronic trade was eBay. It is still a well-liked and attractive site for eCommerce businesses.
In recent years, eBay has evolved well beyond an online version of a garage sale. Serious businesses can also sell on eBay to increase their exposure and profits.
The availability of specialized accounting software for eBay vendors has grown as the site (eBay) has developed into a genuine business platform.
eBay sellers no longer need to rely on spreadsheets, budget software, or desktop apps to keep tabs on inventory, sales, and expenses. There is a plethora of accounting software accessible for eBay vendors.
But it's possible that having so many alternatives is frustrating. It's also possible you're not sure what features to search for in eBay accounting software.
Therefore, in this piece, you will see the factors when choosing accounting software and the best accounting software for eBay Vendors.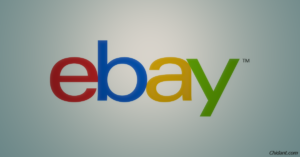 Factors when Choosing an Accounting Software
Picking accounting software involves these considerations:
Sales Tax
The ability to sell to customers across the country and worldwide is a major perk of having an eBay store. However, the enforcement of sales taxes is a downside to this gain.
Recent judicial decisions regarding sales tax collection have caught many people off guard. With over 10,000 different sales tax jurisdictions in the United States, it can be a headache for an eBay vendor to ensure compliance on their own.
Thankfully, smartphones are around to help. Avalara and TaxJar are highly recommended sales tax automation tools for your eBay business.
Avalara and TaxJar will manage your sales tax filings and payments for a nominal subscription charge.
Wondering if you have to pay sales tax in a particular state or municipality? Both Avalara and TaxJar have extensive databases detailing state-by-state sales tax requirements.
Naturally, your accountant can help you with this and any other tax concerns that may arise from operating your business in many jurisdictions.
Setup
One of the factors to keep in mind when choosing accounting software is called "Setup."
In this article, we'll discuss several different accounting software options, all easily integrated and with additional programs that provide features not included in the base accounting package. Integration is difficult, especially at the outset.
Please note that your financial records will be destroyed if the integration is not done properly.
Also, suppose you need help configuring your accounting software and integrating third-party apps. In that case, you may hire a bookkeeper specializing in eCommerce and eBay.
Then again, if you're not quite ready to engage a bookkeeper full-time, it's still a good idea to take advantage of their services during the first stages of setting up your accounting system. Doing so will spare you future effort and inconvenience.
Inventory
In the same way that stock is essential to the success of any store, it is also crucial to your eBay business.
If you only sell on eBay, you probably have a small inventory, and if everything is kept in one place, a spreadsheet can help you keep track of everything.
Well, what if you also sell on Amazon and other sites? What if the stock is kept in a remote storage facility or distribution hub?
When your eBay business begins to take off, you'll want to invest in a program to help you keep track of your stock. While it may come at a cost, the time and money you save on improper inventory management will more than make up for the initial outlay.
Also, consider your anticipated inventory management requirements when deciding on an accounting program for your eBay business.
In other words, select accounting software that supports integrations if you plan to use software for inventory management. (Here's a spoiler: all the choices we've compiled are open to integrating with other apps.)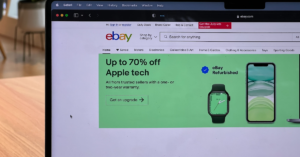 The Best Accounting Software for eBay Vendors
After discussing some criteria you should use to narrow your search for an eBay-specific accounting program, we will examine our top recommendations.
We selected these bookkeeping tools due to their user-friendliness, compatibility with a wide range of other apps, and accessibility to customer support.
All options are hosted in a cloud service. The benefits of using a cloud-based accounting system outweigh the costs associated with doing so. The advantages of using cloud-based software are as follows:
1. Online, Real-time, and Global Accessibility:
There are a lot of nomadic eBay vendors. With cloud-based accounting software, you can access and modify your financial data from any location with an internet connection.
In addition, you can collaborate with an accountant or bookkeeper on the other side of the world without worrying about how to communicate financial information.
2. Fast and Simple app-to-app Integration:
Most eBay vendor add-ons are hosted online, and many are compatible with only cloud-based bookkeeping services. Seamless integration is guaranteed when cloud-based accounting software is used.
3. Updating Software Routinely:
Online bookkeeping services frequently roll out new versions with bug fixes and other enhancements. Doing so guarantees that the most recent and trustworthy programs still guard your vital business information.
List of the Best Accounting Software for eBay Vendors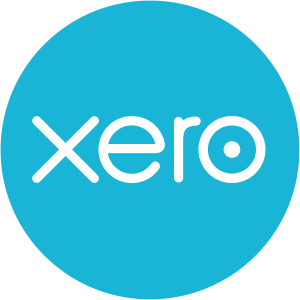 Via Xero's cloud-based accounting software, entrepreneurs have 24/7 access to key financial metrics, their banks, and expert advice.
Regarding basic accounting software, Xero is undoubtedly the finest option for eBay vendors. If you're an eBay seller, you'll appreciate how simple Xero makes things by including sales tax, company expenditures, and inventory management in every plan.
Xero also stands out among accounting software because of several other features that make it ideal for eBay vendors:
Easy to understand.
Integration with 1,000+ apps, including A2X for eBay.
Low starting price [Click here to view all pricing plans].
Inventory tracking and sales tax management.
Free unlimited users (perfect for eBay, Etsy, and Amazon sellers who sell as a team).
Online payment acceptance (Stripe, Apple Pay, Google Pay, etc.).
Straightforward dashboard.
In addition, if you're an international eBay vendor, you need the highest and priciest plan Xero offers to get the multi-currency support feature. Also, Xero mobile app for Android and iOS devices is available for download.

QuickBooks Online is a smart, simple online accounting software for small businesses. It requires nothing in preparation and is user-friendly once installed. One may automate a lot of the accounting grunt work by setting up a few rules.
Similar to Xero, QuickBooks Online can be easily synchronized with your eBay account and many other ecommerce software.
In addition, it offers a great mobile accounting app that does all the same functions as the browser-based software, so you can receive notifications of eBay sales even when you're not at your desk.
Several features of QuickBooks Online include:
650+ third-party app integrations, including [If direct connectivity isn't possible, an app like Zapier

can help you integrate your eBay business software].

Low starting price [Click here to view all pricing plans].
Quarterly tax estimation and sales tax tracking.
Easy to understand.
Multi-currency support.
Capture and organize receipts.
Also, QuickBooks Online doesn't include inventory management with its cheapest plan — you'll have to step up to QuickBooks Online Plus.
If you have questions regarding Quick Books Online, you may quickly locate answers from a certified QuickBooks ProAdvisor, a bookkeeper, or user-created videos.

Zoho Books has quickly become a formidable rival in the bookkeeping sector. It's undeniably one of the top software of its kind for eBay vendors.
Several features of Zoho Books include:
Highest level of automation.
Low starting price [Click here to view all pricing plans].
It offers automatic bank reconciliation.
Inventory management [There is a free inventory management plan, but it is limited to only 50 orders each month].
It offers automatic recurring invoices.
Alerts.
It offers financial planning and also budgeting.
Third-party app integrations.
Further, you can manage your accounting on the go with Zoho Books iOS and Android apps.

You can choose to send your invoices through eBay, or you can use FreshBooks, which offers more flexible customization options and a more professional appearance.
Some of the best invoice-related features available in accounting software are found in FreshBooks. Unlike QuickBooks' basic plan, its basic plan includes features like automatic recurring invoice generation and other automation.
Moreover, FreshBooks has the fewest number of third-party integrations (100+). It doesn't integrate with some of the most popular eBay apps, such as Link My Books and A2X.
Like QuickBooks and Xero, FreshBooks provides freelance features. The software allows you to track sales taxes, monitor business revenues, and create important tax forms at the end of the year.
Nevertheless, like QuickBooks Online, FreshBooks' basic plan does not provide inventory management. Click here to view all FreshBooks' pricing plans. Also, you can manage your accounting on the go with FreshBooks iOS and Android apps.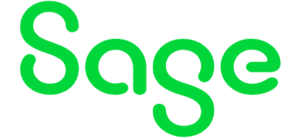 When it comes to invoicing, Sage is both user-friendly and feature-rich. To some extent, Sage can be linked with all banks. This way, the dashboard is kept up-to-date, and the eBay vendor's bank account is credited whenever an invoice is paid.
It also makes it easier and less stressful for eBay vendors to keep track of their cash flow and determine whether or not they have sufficient funds to cover any upcoming expenses.
eBay's accounting process is optimized with the help of the program's powerful features, which increase both quality and efficiency.
Several features of Sage include:
Accessibility.
Cash flow management.
Low starting price [Click here to view all pricing plans].
Ease of use.
Dashboards and extensive reports.
Collaboration.
Automatic invoicing.
High security: The ability to rest is ensured by bank-level security, and there is no requirement for backups.
Additionally, get powerful accounting tools on your smartphone via the Sage mobile accounting app. Available now on iOS and Android.

Wave is the accounting software you should consider if you want to complete most of your accounting tasks without spending much money. Accounting software is FREE, but click here to view other features' pricing.
Wave is now widely considered among the top options for online vendors who use eBay as their primary marketplace. If you're an eBay vendor who's outgrown Google Sheets because of the volume and complexity of your transactions, the next best free choice is Wave.
In terms of pricing, Wave beats out Microsoft Excel, which charges an exorbitant monthly fee, because it is absolutely free (like Google Sheets).
Several features of Wave include:
It is absolutely free.
Basic cash flow tracking
It creates detailed profit and loss reports for the user.
It reminds the user of unpaid bills and also invoices.
Reports generation and syncing.
Free multi-business management.
Customizable sales tax tracking.
Wave does not, however, have built-in inventory management. Also, you'll have to manually enter more financial data to keep your books up to date because it doesn't sync with as many ecommerce or inventory apps as QuickBooks, Xero, or FreshBooks.
The accounting software includes features for invoicing, receipt scanning, payment collection, and payroll. Also, manage your money on the go and get paid faster via the Wave mobile app. Available now on iOS and Android.
With Wave, you can manage all of your businesses with a single username, collaborate with an unlimited number of individuals, and access your data from anywhere.

Compared to other popular accounting software, FreeAgent does not limit the number of clients you can add, invoices you can send, or bills you can enter. Also, this accounting software is good for global sales.
Several features of FreeAgent include:
Sales tax tracking and reporting.
Low starting price [Click here to view all pricing plans].
Built-in stock management.
Multi-currency invoicing.
Unlike Xero, FreshBooks, and QuickBooks, it does not have many third-party integrations, so you may have to import more data manually.
Also, manage your business accounts on the go with FreeAgent's powerful mobile app. Download it now on iOS and Android.
Final Thoughts
If you're running an eBay business, no matter how big or little, or if eBay is only one aspect of your whole eCommerce operation, you need reliable cloud-based accounting software.
The best accounting software for your eBay business will do more than keep tabs on your sales and spending; it will also generate the reports you need to run your business confidently.
To summarise, QuickBooks Online and Xero are the top two choices among the above-mentioned accounting software for eBay vendors. The reasons are simple: Simple operation, aid, and integration.
Besides the recommended ones, there are many other accounting software that will integrate with your eBay business.
Lastly, before committing to one piece of accounting software for your eBay business, take advantage of the trial time to test various options.
We hope you find this information helpful. Please use any of the share buttons below to share this information.
Feel free to drop any questions or contributions regarding this article in the comment section below.
More reads:
How to Use Visa Gift Card on Amazon [Easy Guide]
How to Remove Items From Amazon Fresh Order (2023 Guide)