The Best Accounting Software for eBay Vendors – eBay was one of the first platforms to allow individuals and small businesses to engage in electronic commerce. It continues to be a popular and lucrative venue for eCommerce organisations.
In recent years, eBay has become much more than an electronic garage sale version. Also, serious businesses can gain a lot of exposure and revenue by selling on eBay.
With eBay's maturation into a serious business platform, the prevalence of specialised accounting software for eBay vendors has increased.
eBay vendors' days of manually tracking stock, sales, and costs with spreadsheets, budget programs, or desktop applications are long gone. Many online bookkeeping services are available for eBay businesses.
On the other hand, having so many options might be overwhelming. You might not know what to look for in an eBay accounting program. Keep reading to learn about the best eBay financial software.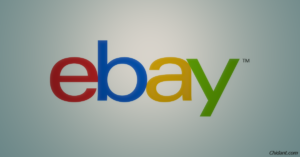 Factors when Choosing an Accounting Software
Picking accounting software involves these considerations:
Sales Tax
The ability to sell to customers across the country and worldwide is a major perk of having an eBay store. However, the enforcement of sales taxes is a downside to this gain.
Many people have been caught off guard by recent judicial decisions regarding sales tax collection. With over 10,000 different sales tax jurisdictions in the United States, it can be a headache for an eBay vendor to ensure compliance on their own.
Thankfully, smartphones are around to help. Avalara and TaxJar are highly recommended sales tax automation tools for your eBay business.
Avalara and TaxJar will manage your sales tax filings and payments for a nominal subscription charge.
Wondering if you have to pay sales tax in a particular state or municipality? Both Avalara and TaxJar have extensive databases detailing state-by-state sales tax requirements.
Naturally, your accountant can help you with this and any other tax concerns that may arise from operating your business in many jurisdictions.
Setup
One of the factors to keep in mind when choosing accounting software is called "Setup."
In this article, we'll discuss several different accounting software options, all easily integrated and with additional programs that provide features not included in the base accounting package. Integration is difficult, especially at the outset.
Please note that your financial records will be destroyed if the integration is not done properly.
Also, suppose you need help configuring your accounting software and integrating third-party apps. In that case, you may hire a bookkeeper specialising in eCommerce and eBay.
Then again, if you're not quite ready to engage a bookkeeper full-time, it's still a good idea to take advantage of their services during the first stages of setting up your accounting system. Doing so will spare you future effort and inconvenience.
Inventory
In the same way that stock is essential to the success of any store, it is also crucial to your eBay business.
If you only sell on eBay, you probably have a small inventory, and if everything is kept in one place, a spreadsheet can help you keep track of everything.
Well, what if you also sell on Amazon and other sites? What if the stock is kept in a remote storage facility or distribution hub?
When your eBay business begins to take off, you'll want to invest in a program to help you keep track of your stock. While it may come at a cost, the time and money you save on improper inventory management will more than makeup for the initial outlay.
Also, consider your anticipated inventory management requirements when deciding on an accounting program for your eBay business.
In other words, select accounting software that supports integrations if you plan to use software for inventory management. (Here's a spoiler: all the choices we've compiled are open to integrating with other apps.)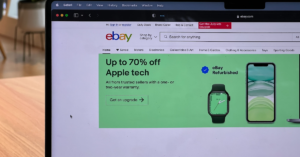 The Best Accounting Software for eBay Vendors
After discussing some criteria you should use to narrow your search for an eBay-specific accounting program, we will examine our top recommendations.
We selected these bookkeeping tools due to their user-friendliness, compatibility with a wide range of other apps, and accessibility to customer support.
All options are hosted in a cloud service. The benefits of using a cloud-based accounting system outweigh the costs associated with doing so. The advantages of using cloud-based software are as follows:
Online, Real-time, and Global Accessibility
There are a lot of nomadic eBay vendors. With cloud-based accounting software, you can access and modify your financial data from any location with an internet connection.
In addition, you can collaborate with an accountant or bookkeeper on the other side of the world without worrying about how to communicate financial information.
Fast and Simple app-to-app Integration
Most eBay vendor add-ons are hosted online, and many are compatible with only cloud-based bookkeeping services. Seamless integration is guaranteed when cloud-based accounting software is used.
Updating Software Routinely
Online bookkeeping services frequently roll out new versions with bug fixes and other enhancements. Doing so guarantees that the most recent and trustworthy programs still guard your vital business information.
To summarise, we recommend QuickBooks Online as the best accounting software for eBay vendors. The reasons are simple:
Simple Operation: QuickBooks Online requires nothing in preparation and is user-friendly once installed. One may automate a lot of the accounting grunt work by setting up a few rules.
Aid: If you have questions regarding Quick Books Online, you may quickly locate answers from a certified QuickBooks ProAdvisor, a bookkeeper, or user-created videos.
Integration: QuickBooks Online connects to hundreds of apps, including your eBay account. If direct connectivity isn't possible, an app like Zapier can help you integrate your eBay business software.
eBay Sellers: How to Pick the Best Accounting Software
If you're running an eBay business, no matter how big or little, or if eBay is only one aspect of your whole eCommerce operation, you need reliable cloud-based accounting software.
The best accounting software for your eBay business will do more than keep tabs on your sales and spending; it will also generate the reports you need to run your business confidently.
QuickBooks Online and Xero also offer reports that can be readily modified to provide you with the information you require.
Besides the recommended ones, there are many other options for accounting software that will integrate with your eBay business.
Lastly, before committing to one piece of accounting software for your eBay business, take advantage of the trial time to test out a few various options.
I hope you find this information helpful. Please use any of the share buttons below to share this information.
Feel free to drop any questions or contributions regarding this article in the comment section below.
More reads:
How to Use Visa Gift Card on Amazon
How to Remove Items From Amazon Fresh Order