Who Viewed Your Instagram Story/Highlights? Instagram is a photo and video-sharing social networking service created by Kevin Systrom and Mike Krieger.
In April 2012, Facebook (Meta) acquired the service for approximately US$1 billion in cash and stock.
Instagram now boasts more than 1 billion monthly users worldwide. Instagram users can share photos, stories, and highlights on their IG pages.
Instagram Stories are an excellent opportunity for spreading business, sharing happy moments of your life, and promoting a brand.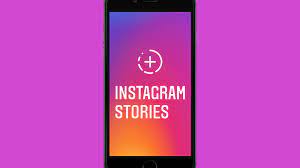 But one may ask, how do I know who has viewed my Instagram story or highlight? Thank goodness you are here. I will show you simple steps to know those who have viewed your story on IG within or after 24 hours.
How to Know Who Viewed Your Instagram Story/Highlights
When you create and publish a story on Instagram, it is available on your stories for 24 hours. However, the Highlights of that story remain there until you manually get rid of them.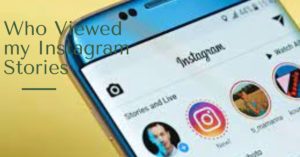 So, to know your story viewers on Instagram, follow the steps below:
Open your Instagram app.
Tap on Your Story.
Now swipe from bottom to top. You'll see the list of people who have viewed your story so far.
You are at your own liberty to do anything you want with your IG stories. If you wish to hide your story, you tap on the three dots displayed on the list of those who viewed your story and hid the story from the person, view the viewer's profile, etc.
Now, let me show you how to enable Story archive on Instagram.
How to Enable Story Archive on Instagram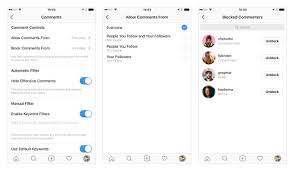 If you want to retain your IG stories, all you need do is enable story archive. Thereafter, IG will automatically save these photos and videos to your archived list. You can now access them later, even after the 24 hours expiration time.
Follow these simple steps to enable your story archive on IG:
Tap on your profile icon at the bottom right corner.
Then click Menu
Go to Settings 
Under Settings, go to Privacy.
Tap Story.
Scroll down and enable the Story Archive option.
So simple! You don't have to save any of the photographs or videos you've shared on Instagram as part of your narrative.
Now that you have enabled the archive feature, you can easily check your future stories list and its viewers after 24 hours. It will be automatically moved to the archive, where you will be able to access it whenever you want.
How to Know those who viewed your Instagram Status after 24 hours
To see who viewed your story after 24 hours or after the story has disappeared:
Tap your profile icon (at the bottom right corner).
Click on Menu
Thereafter, click Archive.
Tap to open a story.
Swipe from bottom to top on the story to view the list of your story viewers.
To summarize this narrative:
If you follow the above steps will not only be able to see the list of your status viewers on IG, you will be able to comfortably archive your status and know those who viewed your photo or video after 24 hours.
Have a happy time on Instagram.
Recommended:
How to make money on Tiktok 2023 (10 Sure and Reliable Options)
Tinder not logging in with Facebook: 4 Quick and Easy Fix (2023 Guide)
Facebook Dating on Desktop (2023 Guide) – How to Easily Access/Activate Facebook Dating on my Computer Using the Facebook App