Hello there! Are you looking for the best way to build web apps without code? Bubble.io is your go-to solution. What is better is that Bubble offers Bubble Student Discount.
In this article, we are going to cover all about Bubble Student Discount and how to get it.
But what is Bubble, and why should I subscribe to Bubble?
Bubble.io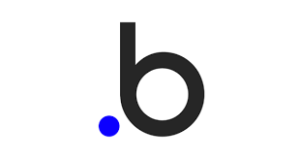 Bubble.io is the most powerful no-code platform for creating digital products.
There are two million people already building with the platform.
The fact is you can design, develop and run powerful products with Bubble.
Bubble is a real programming language designed to replace other programming languages and frameworks traditionally used for web development. This includes back-end technologies such as Ruby on Rails, Django, and PHP, as well as front-end technologies such as HTML, CSS, and Javascript.
Unlike traditional coding technologies, Bubble assumes that you're building a multi-user interactive application for web or mobile.
Why Choose Bubble?
Why should you use Bubble?
1. Launch sooner
Translating a design into a working application in Bubble is much faster than traditional development.
2. Save time
It can take weeks or months for a development team to turn a design into a working application. Bubble closes the gap between design and development.
3. Iterate faster
Anyone on the team can make changes, not just developers.
4. Lower costs
Hiring an in-house engineering team generally requires a six-figure annual budget, even for small organizations. With Bubble, you can build a fully-functional web application yourself.
5. Easy to use
Hiring developers can be a major bottleneck for starting a new project. Bubble is easy enough for total beginners to use, so you don't have to invest in technical talent to get started.
6. Powerful
Bubble is powerful enough to build fully-functional and scalable apps and is extensible via Javascript plugins and APIs.
Bubble Student Discount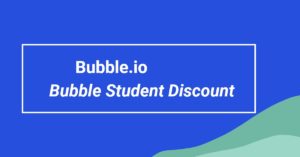 The IT solution provider, Bubble, offers a 30% discount on all non-Dedicated subscription plans for students and nonprofit organizations.
Bubble student discount and nonprofit organizations' discount are available on all plans (excluding dedicated plans).
For educational institutions, Bubble also offers group subscriptions that you can be offered to students. The group subscription is at a subsidized rate.
For more information about Bubble Student Discount, Contact Bubble here.
How to Apply
Click here to apply for the Bubble student discount.
Bubble Non-Dedicated Subscription Plans
The Bubble free plan enables you to learn the platform and build your application.
Paid plans offer additional features, such as white labeling, a custom domain, access to the Bubble API and reserved server capacity.
Three non-dedicated paid plans are available – personal, professional and production.
1. Free Plan
The free plan includes the following:
Core platform features
Bubble branding
Community support
And it's free.
2. Personal Plan
The personal subscription plan includes the following:
Core platform + API
Custom domain
Email support
… and much more!
It costs $29/month (if you are paying on a month-by-month basis) or $25/month (annual payment)
3. Professional Plan
Bubble professional subscription package has the following features:
3 units of server capacity
2 application editors
2 development versions
… and much more!
Cost = $129/month (monthly payment) or #115/month (annual payment)
4. Production Plan
The biggest Bubble non-dedicated subscription plan is the production plan. It has:
10 units of server capacity
15 application editors
20 development versions
… and much more!
The production plan costs $529/month (monthly payment) or $475/month (annual payment)
You are entitled to a special student discount of 30% on any of the plans above. This discount is also offered to nonprofit organizations.
Bubble Dedicated Plan
Also called dedicated solutions…
For enterprise clients and apps with special requirements, Bubble can run a dedicated Bubble instance on a cluster in the AWS region of your choice.
Contact Bubble Sales Team for pricing and more details.
---
Does Bubble have a student discount? Yes. As you have seen, students and nonprofit organizations can apply for a whopping 30% discount on Bubble.
Thank you for reading through this article on Bubble Student Discount. If you have any questions, don't hesitate to connect with us using the comment section below.
Recommended:
3 Quick Methods on How to Cancel Bubble Subscription
How to Get Free Things on Amazon | 11 Sure methods