May I take you through a simple guide on how to cancel Bubble subscription? Subscribing to a Bubble plan is quite easy, but unsubscribing can be a bit trickier.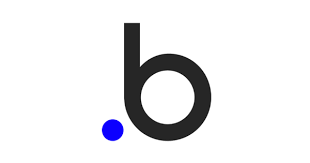 You may want to unsubscribe from Bubble because of several reasons. One of such could be to avoid automatic renewal. This article guides you through the whole process.
Let's start with explaining Bubble and the different subscription plans available.
About Bubble
Bubble makes it possible for anyone to build software. The website allows you to build any web app with no code.
According to Wikipedia, Bubble is a visual programming language, a no-code development platform and an application platform as a service developed by Bubble Group that enables non-technical people to build web applications without needing to type code.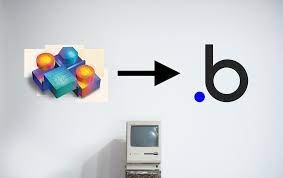 Bubble lets you create interactive, multi-user apps for desktop and mobile web browsers and includes all the tools you need to build a site like Facebook or Airbnb.
With Bubble, you can create mobile-friendly layouts and dynamic content to add the final layer of polish to a product you'll be proud to show off to your prospects, users or investors.
Apart from developing and designing an app, Bubble also helps you host, grow and collaborate in order to have a great web app.
Bubble was founded in 2012 with the goal of making coding obsolete.
Bubble Subscription Plans
There is a Free  Subscription Plan which enables you to learn the platform and build your application as well as Paid Subscription Plans.

Paid plans offer additional features, such as white labeling, a custom domain, access to the Bubble API and reserved server capacity.
The paid subscription plans are as follows:
Personal subscription plan
Professional subscription plan
Production subscription plan.
For subscription plans' prices, click here.
How to Cancel Bubble Subscription
You can cancel your Bubble subscription plan at any time.
Though, do keep in mind that the application will be immediately downgraded regardless of how much time is left in your subscription period.
Also, note that Bubble does not offer prorated refunds for the remaining time after you cancel your subscription.
How to Cancel Bubble Subscription?
Follow the simple procedures below to cancel your Bubble subscription: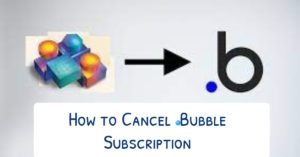 For a Single Subscription Plan
You can cancel your app's plan by going to your app's editor
Click on Settings
Then click on the App Plan tab
Use the dropdown menu to select the Hobby plan.
And then cancel the Bubble subscription.
For Multiple Subscriptions
If you have multiple subscriptions that you would like to cancel:
You can go to your Account page.
From the menu, choose Plans & billing,
And click "Cancel all plans."
You can also cancel any Bubble subscription by simply emailing a cancellation request to support@joinbubble.com.
Note: Your payment for Bubble Plus is taken upfront at the start of the subscription period, and the subscription will be auto-renewed on a rolling basis until canceled.
Hence, canceling your Bubble subscription helps you avoid auto-renewal.
That is it on how to cancel Bubble subscription. I hope you found this article helpful.
Recommended:
How to Cancel G Suite Subscription
How to Remove Items From Amazon Fresh Order