Best Love Messages for your Sweetheart – It can be difficult to put your feelings into words, but the reward of sharing them with someone you love is well worth the effort.
So, you might wonder, "How can I write a love message?" The good news is that you can avoid exerting yourself. Here, we've compiled a collection of hundreds of romantic love messages just for you.
Without further ado, welcome to the greatest and most comprehensive collection of romantic love messages.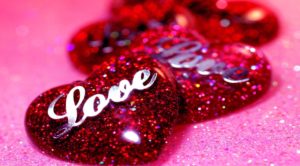 Sweet Love Messages for your Sweetheart
Texting is a terrific way to show your lover or significant other some love with sweet messages and reminders of your affection.
Take a look at the following adorable, charming, and endearing love messages:
Never forget that I love you for exactly who you are, and I'm with you for who you're going to be.
I haven't told you this, but honey, even just a few seconds of your time are priceless to me.
Whenever I'm with you, the only place I want to be is closer.
Sometimes I feel like my heart and mind will burst with all my love for you. Being in love with you makes me feel like I'm floating in a sea of happiness.
For me, coming home means coming back to you.
I don't mind if you tell me the same stories repeatedly for the rest of our lives; I'll never get tired of listening to you.
During the day, you're the light of my life. During the night, you're my guiding star.
I feel so blessed every day to have someone like you in my life. My world would be a much darker place without you. I love you!
My love for you isn't something that can be measured. I know my heart is full of it.
I just wanted to let you know I'm thinking of you! Love you lots!
All the stars in the sky could burn out, but my love for you would never run out simply because my love for you knows no bounds.
My Sweetheart, when it comes to love, there will never be anyone else that comes close to you or that I could ever love more than you.
I wish I had been there with you! Sending my love!
Thanks for being my rescuer and always having my back. I love you very much.
Love can comfort, heal, and redeem even the most hardened hearts. This I know because I have seen the effects of your love on me.
Missing you lots and looking forward to seeing you soon!
When I open my eyes and see you, it's like heaven has begun for me. At this point, everything is very clear. When I'm around you, I feel most at home. To put it simply, I love you.
Just another reminder of how much I love you! Have a great day!
No matter how bad things go, I promise that my undying love for you will ensure that I am by your side no matter what. Oh, sweetie, I love you.
I'm so lucky to have you in my life, and I'm counting the days/hours until I can see you again!
I can't give you the world, but you have my heart, so I can give you everything my heart desires. I love you more every day.
I wanted to send a friendly reminder that you're the best thing in my life. Thank you for being you.
Something made me think of you today. Now I can't stop thinking of you.
Never again will I be the cause of your sadness, I swear. I promise to do everything in my power to make you happy and show you how much love I have for you.
If anything should happen to you, know that it hurts me just as much as it hurts you. Please think of me as right there with you and make sure you take care of yourself constantly. I love you.
You are the reason I finally understand love. Dear Sweetie, your support means the world to me. I love you.
Like a bee would care for a flower, I will always value you. In the same way that oceans adore coastlines, I adore you. I value you more than my existence.
I really want you to have happy memories of me even if we don't end up spending the rest of our lives together.
You came into my life and instantly made me feel loved and happy again. You have my undying thanks for loving me in such a selfless manner.
My prayer is that the Lord will keep us together despite our numerous disagreements. I hope that we can spend the rest of our lives together inseparably.
Sweetheart, you give me a sense of safety and inspire the best in me. There is no doubt in my mind that our paths were meant to cross.
How you talk to me, walk toward me, kiss me, care for me, and spoil me are all wonderful. I can't help but feel grateful and have a sense of accomplishment.
Even though conventional wisdom holds that only the fortunate can find genuine love, I count myself among the lucky ones to have discovered you.
When you came into my life, it turned around for the better. You are the sole source of joy in my existence.
When it comes to my heart, I have a special place. This is exclusively yours to use. A box of affection is on its way to you, my sweetheart!
The word "fortunate" had no real meaning to me until you came into my life. Stay at my side forever, sweetheart.
Individuals' assets might range from valuable possessions to substantial financial resources. However, your love is what I value most.
No one or anything else matters to me except for your undying love for me. The rest of the world doesn't matter if you're on my side. You have my undying love.
You know that there isn't much I can give you. But know that no matter what, I will always do my best for you. When it comes to my affections, I will always give them to you.
Like April snow, you have a way of making my heart melt. I count it a very good fortune that you are in my life. My love for you is unwavering.
The moment we met, you became permanently nestled in my heart. There will never be any changes made to this location. In a word, I love you.
In a world full of billions of individuals, I'm happy that you and I found each other. I can't imagine life without you; I love you, sweetheart.
We're each other's last, best hope; therefore, we don't just fight together; we also cry together and celebrate our successes together.
In your absence, there is no morning, and there is no evening. Honey, you have my undying affection and always will.
My one prayer to God is that my love for you may continue unchangingly throughout the ages.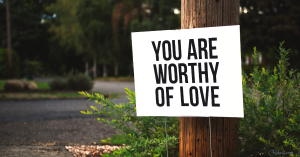 Romantic Love Messages for your Sweetheart
Every conversation, every date, every drive, every smile, every laugh, and every moment in between, I fall more and more in love with you.
In the morning, midday, and night, I will shower you with affection. Having you as a part of my life is an absolute blessing; I wouldn't trade it for anything.
To my shining companion – Your love has been the source of all that is good in my life. You're one of a kind, and no one else is like you.
I used to think I'd do anything for love, but I'll do everything for you.
I am so completely and totally in love with you. All those butterflies, love songs, and the weightlessness of love are real with you.
You've been on my mind every moment since I woke up, and I hope you're still there in my dreams when I go to sleep.
You're more than I ever dreamed of, more than I deserve, and more than I'll ever need. I love you more and more every day.
I can't remember what life was like without you, and I hope I never have to again. You're my whole world!
I may not have been your first crush, kiss, or love; I want to be your last everything.
There is no bottom to the depths of my love, not even if you were to scuba dive for the rest of your life. I love you.
I used to think no one was perfect, but then I met you.
Can you put your faith in romantic love? If not, then examine our bond; perhaps then you will learn to believe in love.
I woke up smiling again this morning, and I'm blaming it on you.
Whether they're good or bad, I look forward to each day, knowing it's another one spent with you.
The first time I saw you, I had this strange feeling. It was like my heart said, "Oh, it's you. I've been looking for you."
Never doubt for a second that my "I love you's" might be out of habit; I mean it more and more every time I see you.
Every day I go to bed thinking there's no possible way I can love you any more tomorrow than I did today. But then I wake up, and I'm always proved wrong.
Even the littlest moments with you are monumental to me.
Even before we met, you were the subject of my dreams. You're more beautiful than the fantasy girl I've always imagined. I love you very much.
Every time I tell you that I love you, it's not just a ritual; it's a reminder that you are the centre of my existence.
How much of an effect you have on me is humorous. Seeing you is enough to make me happy; no words are required. Smiling at me is all it takes to brighten my day.
You're the queen, and I'm the king; together, we'll control the romantic universe.
There are no limits, no constraints, no guidelines, and no statutes when it comes to love. In the same way, my love for you is unwavering. Superior in every way.
While stories about Romeo and Juliet have been told for centuries, our relationship represents a new kind of love for modern couples.
After finding you, I truly believe that love is a miraculous experience.
No matter what has transpired. Regardless of your past actions. I'll support your choice, whatever it may be. My love for you will never end.
Even though I have a terrible singing voice, the feeling of your love makes me want to stand on the roof and sing my love for you.
As time passes, I find more and more reasons to love you. You are the most incredible human being I've ever met. Regardless of what happens, know that you have my undying love.
The notion of being in your loving arms makes me grin broadly. A warm embrace is being sent your way via cyberspace.
Not even the sugariest of desserts can compare to how sweet you are. I love you, sweetheart.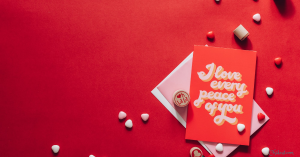 Heartwarming Love Messages for your Sweetheart
Your love is like the coolness of the river at night, the sunshine from the sun during the day. You are the best with a perfect heart. Love you sincerely, dear!
Every time you look into my eyes, you melt my heart and make me fall in love all over again. I love being loved by you.
Be my candlelight for romantic dinners. Be my burning fireplace for cold nights. I wish you to be my love till my dying days. I love you!
My greatest fantasies are the ones that start with you and end with you. I love you truly, madly, and deeply!
You're the fire in my soul, and all the beautiful things you do for me make me eager to live another day. You got me for life because I can't trade you for anything in the world.
Love can never be measured. It can only be felt. You have painted my life with the colours of heaven. I don't want anything else as long as your love is with me!
Whisper in my ears the desires you have. Your every thought has become a driving force like the waves of the ocean, and I cannot stop getting wet in this river of love.
Thanks for being there for me always. I've not met anyone who could love with such intensity. For me, you are the perfect lover in this world. I can't help loving you deeply.
You are the most amazing person I have ever known. You grew a flower in my heart that I call love. I love you more than anything else in life!
Moments pass and the ticking clock tells me how little time we have to share all these exciting emotions I have for you. So kiss my lips, my love.
Every day I thank God for sending an angel like you into my life. You are one of a kind. I love you so much.
I see you in my dreams every night, even when you are far away; I will never stop thinking about you. You are the only one for me. I love you so much.
No matter what wonders my eyes have seen, nothing compares to the beauty I see when I look at you. I love you.
You are a beautiful star, and I am sure that the heavens are missing you and the sky is jealous of me for possessing such a fantastic property. My love for you is eternal.
Holding your hands tightly gives me the strength to conquer all my life's problems. Stay with me always. I Love You!
Our affection for one another deepens the more time we spend together. You're priceless, and no amount of money or jewels could ever replace you. I pledge eternal devotion to you.
In return for everything you've given me, I pledge to devote the rest of my existence to you alone.
I'm connected to a loving source, and all the energies I release can only power you. I can't be better with anyone other than you out of the over eight billion people on the planet. I love you.
With you, my existence is complete. Receiving your affection ends my hunt for a partner because you are the joy of my life.
You have the best heart in the world, and I got my heart to love you unconditionally, so we'll be together for a long time.
My love, you are like oxygen: without you, there is no way I could survive. If I ever have to be apart from you, I will certainly perish. I love you.
God has blessed me beyond measure by bringing you into my life. Having a friend like you in my life is a true blessing. You're a heavenly being hiding among us.
It takes time to fall in love, and I can see it in your eyes. I am aware of the fact that you have begun to care about and rely on me. I appreciate your faith in me. It is a promise I will never violate.
It's going to be tough; I know that. But the day will come when there are no more farewells to say. Together, we shall overcome this difficult time.
An hour would feel like a minute when we're together. But when we are apart, a minute will feel like an hour.
I would tell you that you had crossed my heart countless times if you asked me. Because you just showed up and stayed forever.
You have so much love in your heart, and I feel blessed to have a home there. I love you, sweetie.
We've had nothing but wonderful times together so far. On the other hand, I promise you that the best is yet to come. I love you.
If I was wrong to value and love you, then I never want to be right. Greater than the stars, my love for you shines.
Your grin has the potential to outshine a thousand suns. You brighten my life in more ways than you know. Continue doing this forever!
It's written in the stars that we'll end up together, and it's fated to happen.
You have shown me what love is. Do not ever go away from me. Without you, my life would have no purpose, and I would go out like a candle in the wind.
I see heaven, I see love, and I see that my prayers have been answered when I gaze into your eyes.
My affection for you will never fade, and I promise to be there for you whenever you need me, just as you have been for me. I love you.
Your presence in my life means the world to me, and knowing that makes me want to keep improving myself in every way possible. I love you, sweetheart.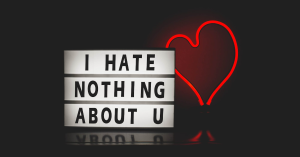 We hope you find this information helpful. Please use any of the share buttons below to share this information.
Feel free to drop any questions or contributions regarding this article in the comment section below.
More reads: