#I love you babe quotes – just for you.
Among human beings, love is a relational word. Love is something that is developed between two people and grows over time, through getting to know him or her and experiencing life's many ups and downs together.
It involves dedication, faithfulness, time, mutual trust, and acceptance.
Also read: Best Love Messages for Your Sweetheart
Yeah, I will share with you a lot of beguiling love messages and sweet love words that you can use to express your feelings for a special person in your life.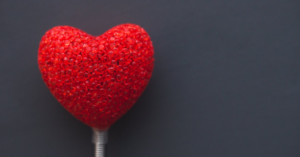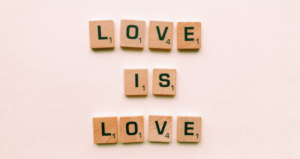 Find the perfect phrase to tell your most cherished person how much you care with one of these love words and messages.
General I Love You Babe Quotes for your Sweetheart
If I could be with you in my dreams, I would never wake up. 😍
I'm totally, completely, eye-popping, seriously, groundbreaking, passionately, deliciously in love with you.
You are the first and last thing on my mind each and every day.
Do I love you? My God, if your love were a grain of sand, mine would be a universe of beaches. – William Goldman, The Princess Bride.
I love you right up to the moon and back. – Sam McBratney.
I love you. I knew it the minute I met you. I'm sorry it took so long for me to catch up. I just got stuck. – Silver Linings Playbook.
I love you the way a drowning man loves air. And it would destroy me to have you just a little. – Rae Carson, The Crown of Embers.
You have bewitched me, body and soul, and I love, I love, I love you. I never wish to be parted from you from this day on. – Pride and Prejudice.
So, I love you because the entire universe conspired to help me find you. – Paulo Coelho, The Alchemist.
I've never had a moment's doubt. I love you. I believe in you completely. You are my dearest one. My reason for life. – Ian McEwan, Atonement.
Whatever happens tomorrow, or for the rest of my life, I'm happy now…because I love you. – Groundhog Day.
Storm clouds may gather and stars may collide, but I love you until the end of time. – Moulin Rouge.
But who you are tonight is the same you; I was in love with yesterday, the same you; I'll be in love with tomorrow. – Gayle Forman, If I Stay.
It's a miracle just like the sunshine makes the flower grow; that's just the way you change my whole life show through the sunshine of your tender love. – Stevie Wonder, "Thank You Love" lyrics.
We are made of particles that existed since the moment the universe began. I like to think those atoms traveled 14 billion years through time and space to create us so that we could be together and make each other whole. – The Big Bang Theory.
For all the things my hands have held, the best by far is you. – Andrew McMahon in the Wilderness, "Cecilia and the Satellite" lyrics.
You think you're one of the millions but you're one in a million to me. – Brad Paisley, "The World" lyrics.
You're the sail of my love boat, You're the captain and crew; You will always be my necessity; I'd be lost without you. – Hold Everything.
You're the best thing I never knew I needed. So now it's so clear I need you here always. – Ne-Yo, "Never Knew I Needed" lyrics.
My dearest friend, if you don't mind I'd like to join you by your side Where we can gaze into the stars And sit together, now and forever For it is plain as anyone can see We're simply meant to be. – The Nightmare Before Christmas.
If I had to dream up the perfect woman, she wouldn't even come close to you. – Boy Meets World.
Passionate Love Quotes for your Babe
The best love is the kind that awakens the soul; that makes us reach for more, that plants the fire in our hearts and brings peace to our minds. That's what I hope to give you forever. – The Notebook.
Sometimes I can't see myself when I'm with you. I can only just see you. – Jodi Lynn Anderson.
Love lets you find those hidden places in another person, even the ones they didn't know were there, even the ones they wouldn't have thought to call beautiful themselves. – Hilary T. Smith.
Thinking of you keeps me awake. Dreaming of you keeps me asleep. Being with you keeps me alive. – Unknown.
I've realized that the Beatles got it wrong. Love isn't all we need; love is all there is. – Morgan Matson.
I hope you know that every time I tell you to get home safe, stay warm, have a good day, or sleep well what I am really saying is I love you. I love you so much that it is starting to steal other words' meanings. – Open 365.
I love you, not only for what you are but for what I am when I am with you. – Roy Croft.
What Does HML Stand For? Read Here.
Cute Love Quotes for your Babe
I want someone who will look at me the same way I look at chocolate cake. – Unknown.
You really want to know who I'm in love with? Read the first word again. – Unknown.
My love for you is past the mind, beyond my heart, and into my soul. – Boris Kodjoe.
You are the last thought in my mind before I drift off to sleep and the first thought when I wake up each morning. – Unknown.
When I tell you I love you, I don't say it out of habit. I say it to remind you that you are the best thing that has ever happened to me. – Unknown.
And when I loved you, I realized; I have never truly loved anyone, I realized; I never will truly love anyone the way I love you. – Unknown.
I love you because you join me in my weirdness. – Unknown.
I love you begins with I, but it ends up with you. – Charles de Leusse.
Love is being stupid together. – Paul Valery.
Romantic I Love You Quotes for Him
Not sure how to surprise you man this Valentine's Day? This is the perfect time to treat him to some romance in the form of a special message. See some love quotes below to help show how much you love your man.
I fell in love the way you fall asleep: slowly, and then all at once. – John Green.
I saw that you were perfect, and so I loved you. Then I saw that you were not perfect and I loved you even more. – Angelita Lim.
When I say I love you more, I don't mean I love you more than you love me. I mean I love you more than the bad days ahead of us, I love you more than any fight we will ever have. I love you more than the distance between us, I love you more than any obstacle that could try and come between us. I love you the most. – Unknown.
I need you like a heart needs a beat. – Unknown.
Thinking of you keeps me awake. Dreaming of you keeps me asleep. Being with you keeps me alive. – Unknown.
Loved you yesterday, love you still, always have, always will. – Elaine Davis.
I love you not only for what you have made of yourself but for what you are making of me. I love you for the part of me that you bring out. – Elizabeth Barrett Browning.
Romantic I Love You Quotes for Her
This Valentine's Day, surprise your babe(girlfriend) with a thoughtful card that tells her how you really feel. If you want to deliver a thoughtful message but have some writers' block, take inspiration from these quotes that will make your loved one's heart melt.
Thinking of you keeps me awake. Dreaming of you keeps me asleep. Being with you keeps me alive. – Unknown.
Women are meant to be loved, not to be understood. – Oscar Wilde.
I swear I couldn't love you more than I do right now, and yet I know I will tomorrow. – Leo Christopher.
A man is already halfway in love with any woman who listens to him. – Brendan Francis.
If you live to be a hundred, I want to live to be a hundred minus one day so I never have to live without you. – A. A. Milne.
I love you as certain dark things are to be loved, in secret, between the shadow and the soul. – Pablo Neruda.
I fell in love with her courage, her sincerity, and her flaming self-respect. And it's these things I'd believe in, even if the whole world indulged in wild suspicions that she wasn't all she should be. I love her and it is the beginning of everything. – F. Scott Fitzgerald.
You make me want to be a better man. – Melvin Udall.
Related:
How to Prove You Love Someone – 33 Verbal and Non-Verbal Ways