Best Websites to Buy Puppies – Are you considering buying a puppy? Or How about a puppy adoption? There's no need to visit a local shelter or pet store if you want a puppy now that you can get one online.
Suppose you can't buy or adopt a puppy from a local shelter due to maybe distance barriers or other related issues. In that case, you may want to look into one of the many online puppy adoption services available.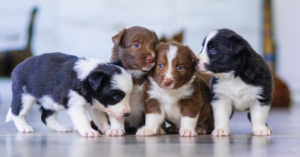 Further, one must exercise caution when navigating the plethora of puppy-selling and adoption websites out there. A list of reputable, reliable, and highly rated puppy sales websites is provided in this article.
Therefore, without further ado, here are some of the most reputable sites online to purchase a puppy. Keep on reading!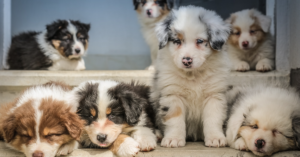 Best Websites to Buy Puppies 2023
Petfinder is a searchable online database of animals in need of new homes.
Pet lovers can search for a pet that best matches their needs on the Petfinder website from the comfort of their PCs or internet-accessible gadgets.
Again, when it comes to internet adoption services, Petfinder has been around for a long time and is highly rated. Cats and other animals are also listed for adoption on this website.
Site navigation is easy. Include breed, size, and gender in your search to find a suitable pet. Also, you will need to enter your location to find a local pet for adoption.
One of the best websites to buy puppies is "adopt a pet." They make it possible for animals in shelters to progress from abandoned to adopted by utilizing the internet's vast adoption network.
With Adopt-a-Pet pet notifications, you'll be the first to hear through email when new pets that match your search criteria become available for adoption.
Also, You'll be able to see details about the pets you're interested in, such as their age or weight.
Rescue Me is a worldwide network that helps various breeds of dogs, cats, and other animals find new homes.
Additionally, Rescue Me is a great website to visit when looking for a puppy or puppies, as the case may be to buy online. You can find the pets based on the breed type and the nearest location.
As the earliest animal rights organization in North America, the American Society for the Prevention of Cruelty to Animals (ASPCA) has grown into one of the world's largest animal welfare organizations.
To use it, you'll need to take either a feline-ality or the canine-ality aptitude test. After completing the form, you'll be paired with animals at the organization's adoption centre in NYC so you can see them in person before making a commitment.
NextDayPets was formed in 2003 on the notion that there is nothing in the world like a pet's unrelenting devotion.
You may easily find puppies for sale from trustworthy dog breeders in your region by using the NextDayPets website's user-friendly layout.
Also, the website demands breeder ID verification to avoid puppy scammers who have flourished on the internet.
Furthermore, to find a dog that meets your specific needs, you can use NextDayPets' advanced search function.
Founded in 1884, AKC is a non-profit organization; the American Kennel Club is dedicated to preserving the integrity of its Registry, promoting purebred dog sports and breeding dogs for type/functionality.
It is also possible to learn more about the puppies if they have been microchipped and registered with the American Kennel Club.
Established in 2007, the dogs blog's mission is to raise awareness of dogs up for adoption, which is currently available on their website.
Also, this dog adoption website doesn't limit you by location. Yes, you can search for puppies for adoption by breed, type, gender, and age; location isn't essential.
In addition, you can learn about dogs and read dog-related blogs. Blogs about dogs can teach you how to feed and care for your pet properly.
Animal welfare has always been an important part of Petco's mission, and Petco Love (formerly The Petco Foundation) was established in 1999 to express that dedication better.
Also, Petco Love is a well-known online and brick-and-mortar retailer of pet products and equipment.
You have the option to include breed, size, and location in the search criteria on the website. Many more varieties of pets are available to choose from, in addition to puppies.
In addition, you can find pet information and images on this firm's website. Choose a pet that fits your personality; after choosing a pet, phone or email customer service to adopt.
One of the best websites to buy puppies is Best Friends Animal Society. Apart from puppies, you can find cats, pigs, rabbits, and horses, together with several other creatures.
Best Friends Animal Society has been rescuing animals for almost 30 years, making it one of the most professional organizations in the field.
Pets and People Together is a joint initiative between the Humane Society of the United States; the nation's largest animal protection organization, Maddie's Fund; a national family foundation founded by Dave and Cheryl Duffield to improve the lives of companion animals, and the Ad Council; the leading producer of public service advertising (PSA) campaigns.
Additionally, this firm aim is to make its site the first place potential adopters turn to when seeking a new pet, ensuring that all healthy and treatable pets are adopted.
Worried about finding "puppies near me" to buy? Pets and People Together let you search for neighbouring shelters. Tap the "Help local pets" tab, and follow the on-screen instructions to adopt a puppy or a pet.
Final Thoughts
Puppies near you can be purchased or adopted on any of the above websites. Gather as much information as possible on the pet in question to make an informed decision about whether or not to adopt the pet.
We hope you find this information helpful. Please use any of the share buttons below to share this information.
Feel free to drop any questions or contributions regarding this article in the comment section below.
More reads:
Surge Mastercard Login and Payment @ www.surgecardinfo.com (2023 Guide)
Facebook Marketplace: How to Buy and Sell Nearby + How to Locate the Marketplace