Here are the best iPad games selected just for you.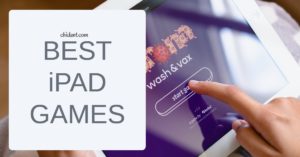 The best iPad games feature vibrant graphics, adrenaline-pumping challenges, and immersive environments. But it's how a game uses the big screen real estate on Apple's tablet that truly distinguishes a great game from a good one.
No matter the genre, our list of the best iPad games includes everything from card games to endless runners — the titles we select look great on the various screens of everything from an iPad mini to an iPad Pro.
That means richer graphics, more details, and improved touch controls over other devices.
Best iPad Games for you – 2022
Below is the selection of the best iPad games 2022: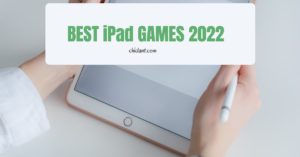 Best iPad games: Adventure games
Sometimes you want a game that is as concerned with story and atmosphere as with the on-screen action.
The best iPad adventure games include terrifying scenes and perplexing mysteries. They'll make excellent additions to your tablet.
1. Device 6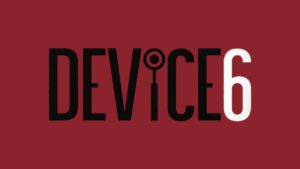 Download Device 6 for iPad Here
2. Unmemory
Best iPad games: Arcade games
Instead of riding your bike down to a local arcade like you used to, your iPad transforms into an arcade with these retro offerings. Best of all, you don't have to save up your quarters to try out these top iPad games.
1. Drop Wizard
2. Osmos for iPad
Download Osmos for iPad Here.
3. Edge
4. Jumpgrid
Best iPad games: Card games
Meteorfall: Krumit's Tale
Download Meteorfall: Krumit's Tale for iPad Here.
Best iPad games: Puzzle games
1. Love You To Bits
Download Love You To Bits for iPad Here.
2. Euclidean Skies
3. Little Alchemy 2
Download Little Alchemy 2 for iPad Here.
4. Baba Is You
Download Baba Is You for iPad Here.
5. The Gardens Between
Download The Gardens Between for iPad Here
6. 7 Billion Humans
Download 7 Billion Humans for iPad Here.
7. Day Repeat Day
Download Day Repeat Day for iPad Here.
Best iPad games: Racing games
Put your iPad in the driver's seat — virtually, of course — as it transforms into a powerful race car or a challenging course.
Even better, the best iPad racing games take advantage of the tablet's touch interface to satisfy your need for speed.
1. Need for Speed Most Wanted
2. Rush Rally Origins
Download Rush Rally Origins for iPad Here.
Best iPad games: Role-playing games
Try out great role-playing games — or RPGs — on the iPad to take on a new persona and immerse yourself in a compelling story.
Our favourite games make the most of the iPad's screen, so all you have to think about is your next move.
1. Book of Demons
Download Book of Demons for iPad Here.
2. Crying Suns
Download Crying Suns for iPad Here.
3. FTL: Faster Than Light
Download FTL: Faster Than Light for iPad Here.
Best iPad games: Sports games
Sports look better on large-screen televisions. So it stands to reason that sports games would thrive on the iPad as well, especially if the games have figured out creative ways to use touchscreen controls.
1. Touchgrind Skate 2
Click to Download Touchgrind Skate 2 for iPad.
2. Retro Goal
Best iPad Games: Strategy games
1. The Battle of Polytopia
2. Bad North: Jotunn Edition
Download Link: Bad North: Jotunn Edition for iPad
3. Far: Lone Sails
Download Link: Freeways for iPad
4. Salvagette
Download Link: Salvagette for iPad
Related:
Reliable Websites to Stream College Football for Free