Travel Insurance or Travel Health Insurance is a type of insurance policy that helps to get you covered in your travels from all kinds of risks and losses, ranging from luggage loss and damage to illness and death.
With travel insurance, you have an emergency plan in place that covers all the expenses if things go wrong when you are outside the country.
However, this type of insurance is usually secured from the country that you are living in and from an insurance service provider that's operating in the country.
That means if you are in Nigeria and you want to travel to another country for a particular period of time, that's when you'll have to purchase Travel insurance in Nigeria.
So, here today, we will be looking at the list of some Insurance companies in Nigeria that offers Travel insurance services.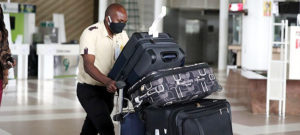 ALSO READ: How to Write Amazon Appeal Letter
Travel Insurance Companies in Nigeria
AXA Mansard Travel Insurance
Mutual Benefit Travel Insurance
AIICO Travel Insurance
LeadWay Travel Insurance
1. AXA Mansard Travel Insurance
Be it that you are traveling for a business trip, studies, or maybe you just wanna travel out of the country for pleasure purposes, the AXA Mansard Travel Insurance will get you covered.
The AXA Mansard travel insurance is created to provide cover for risks associated with traveling…
The company's Travel Insurance certificate is globally accepted.
Axa Mansard travel insurance covers the following;
Loss of baggage
Delayed flights,
Medical expenses that may arise out of illness or accident
Emergency medical evacuation and more.
2. Mutual Benefit Travel Insurance
Purchasing travel insurance with Mutual Benefit will give you the peace of mind that you deserve while traveling.
With this company, you are on the right track to enjoying access to emergency medical care, reimbursement of medical expenses, and cover for accidental death
A Mutual Benefit travel insurance plan covers the following;
Accidental Death
Medical expenses incurred
Repatriation Costs of persons whilst on an international journey
3. AIICO Travel Insurance
The AIICO Travel Insurance plan get you covered on the following;
Emergency medical expenses
Repatriation on medical reasons
Evacuation
Repatriation of mortal remains (corpse)
The company's travel insurance plan works in partnership with AIG South Africa.
So, be it that you want to travel as an individual, or co-operate organization, then consider making AIICO your travel insurance option.
4. LeadWay Travel Insurance
Do you wanna get secured against personal accidents and medical emergencies while traveling? If yes, then with LeadWay Travel Insurance get you covered.
All you have to do is to buy a with the company and this travel insurance is designed to provide cover against risks associated with traveling.
In a brief method, LeadWay is a travel insurance company that provides cover on medical, financial, and other losses incurred while traveling outside your country of residence.
LeadWay Travel Insurance plan covers the following;
Loss of baggage
Accidents
Sickness while traveling
Conclusion
Travel insurance is good. Don't say that I didn't tell you.
Anytime you want to travel out of your country of residence, please do make sure to buy a travel insurance plan from any of the travel insurance companies.
Also Read About: Money-Saving Tips You Must Master in Life