Scary numbers to call – There are many different horror stories tied to specific phone numbers. Some of these numbers are linked to unsolved murder cases or strange events in history.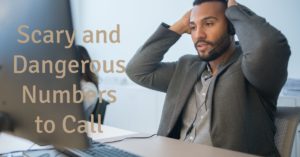 Even though some of these stories are fairytales, thrillseekers find them fascinating.
While it may sound cheesy, some people have had harrowing experiences with unknown phone calls.
Therefore, you should never take calls from odd phone numbers as a general rule.
However, it can be difficult to determine which numbers fall under the definition of an odd or scary number.
So, how do you know which numbers to avoid? Or, to better put, what are the real scary numbers to call today?
Top 10 Scary Numbers to Call Today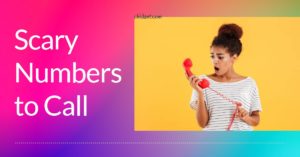 1. + (666) 6666-6666
Because the number 666 is associated with the devil, you should always be cautious when you see it.
Furthermore, there is an assumed mysterious association between the number and victims whose deaths are unexplainable.
People claim that it will be granted if you make a wish while answering the phone. You will, however, die soon after.
It is also rumored that +666 666 6666 or 999 9999 could be the phone number of the beast or Boogieman.
2. 1-877-77-CREEP or 1-877-772-7377
Creepy Co., a horror-themed apparel and merch company, created this number just for fun.
It mimics the format of the many, many horror hotlines that proliferated in the 1980s – the kind where you could dial a 1-900 number and listen to Freddy Krueger read you a bedtime story, for example.
You may want to consider dialing it right away.
3. 207-301-5797
When you dial 207-301-5797, you'll get a phone tree, which is similar in format to the Creepy Company's 1-877-77-CREEP hotline.
But it's not the same as 1-877-77-CREEP, which claims to be "a guide to the Echo River for drifters and pilgrims" presented by "the Bureau of Secret Tourism."
Quite a scary number to call if you ask me.
4. 618-625-8313
If you're a Stranger Things fan, you're probably familiar with the phone number 618-625-8313.
It's Murray Bauman's phone number, which belongs to Brett Gelman, the Netflix series' resident conspiracy theorist.
Calling it brings up Bauman's answerphone recording, which appears to give us a few hints about what we can expect when Season Four is released.
5. 909-390-0003
Legends about "doppelganger numbers" – phone numbers that, when dialed, allow you to converse with your own doppelganger — are famous in Japan.
Calling one, such as 073-499-9999 or 090- 2048-1972, is said to result in anything from an unsettling experience to a potential death curse.
However, while these numbers are well-known in Japan, they are not limited to Japan.
909-390-0003 is a doppelganger number that can be called just about anywhere in the world.
Of course, none of these numbers is cursed; they're just test lines. That is phone numbers that allow you to test the audio quality of your phone using something called an echo test.
6. 951-572-2602
You might recognize this creepy phone number as "the SCP number."
When you dial it, you hear a voicemail message informing you that you've reached the SCP Foundation's Southern California, Division 19 branch and instructing you to leave the date, time, location, and description of any "incidents" you may have witnessed that you believe require the organization's intervention.
You will find out that it is a scary number to call.
7. 408-634-2806
The most persistent legend surrounding the creepy phone number 408-634-2806 is that it's a "red room number", which means that if you call it or answer a call from it, you'll be tracked down, kidnapped, brought to a "red room," and tortured, killed, or both during a live broadcast viewable via the deep web.
This isn't true; red room numbers are an urban legend, albeit one that's used quite effectively in the video game series Welcome to the Game.
8. The Binary Number, 828-756-0109
828-756-0109 is now widely known as "the binary number" because its main feature is a panicked-sounding person spouting a string of ones and zeroes that translates to the word "death" in English.
For the curious, it is a VOIP number set up through Google Voice.
9. 630-296-7536
Do you recall Boothworld Industries? This is the number associated with Christopher Bloodworth's 2013 r/NoSleep story, which launched the universe.
If you call it now, you'll hear a pleasant voice saying,
"You have reached Boothworld Industries Your phone number has been recorded and tracked. A remodelling service representative will be with you shortly. Thank you from Boothworld Industries. Have a fantastic day."
You might or might not get a callback. Some have gotten a callback.
Bloodworth told Bubblebeam Magazine in 2014, "Sometimes I call back. The reactions are usually entertaining."
Even if you don't, there's still some entertainment to be had by leaving a message for Boothworld.
10. 978-435-0163 – the sobbing man's phone number
The majority of what you'll hear if you call 978-435-0163 is a looped message of a man sobbing. He sounds like he's in a damp, hollow place; his voice echoes a lot, and there are a lot of damp, dripping noises in the background.
He's not the only one. There's something else going on with him. Something significant. Something audible. And something that is most likely not human.
For me, this is one of the top phone numbers you should never call. Or better still, call the number if you are daring.
Read More: Calling / Dialing Codes for all 200 Countries
What is a ghost number?
Ghost numbers are scary.
They are phone numbers that simply forward calls to another phone number.
Ghost numbers are helpful for businesses that currently only advertise a mobile number. Rather than paying to have an expensive landline installed in your office, the ghost number simply forwards calls to your mobile phone.
What is an example of a ghost number you should not call?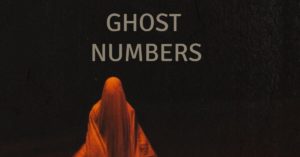 Example of Ghost Number not to call
407 734-0254
To find out what a ghost number is, you should look at this number.
If you dial 407 734 0254, a favorite in the phone book for many people, you will reach an infamous clown named Wrinkles, who lives in Naples, Florida.
And, according to legend, for a few hundred dollars, they will scare appear at your party, prank your friends, or even intimidate a misbehaving child.
Would you like to try the number and put the story to the test?
It's difficult to believe it's not a phantom number. You must call to find out.
Haunted and Startling Numbers to Call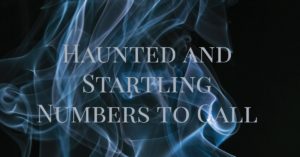 090- 4444-4444
According to the Japanese community, this is one of the numbers you should never call. The number four sounds (shi) in Japan, which also means death.
It is assumed that this contact will result in death within one week of the interaction. Similarly, the number is Sadako's Number, where Sadako was the film's ghost in The Ring.
0888 888 888
Misfortunes are associated with the number 0888 888 888.
Bulgarians regard it as one of the world's cursed phone numbers.
The first owner died of cancer caused by radioactive poisoning, while the second and third owners were murdered in Bulgarian streets.
Mobitel, the phone company, was forced to suspend the contact following these incidents.
To date, any attempt to call the number results in a voicemail message stating that there is no network.
1- 000-000-0000
1- 000-000-0000 is another haunted phone number. It is attributed to strange deaths in the Asian community.
On the other end of the line, a male voice is said to have demanded that the recipient tell fifteen or more people about the number. Failure to do so would result in instant death.
1-216-333-180
One of the frightening phone numbers to dial is 1-216-333-180. Its recipients are said to have heard a desperate voice calling out, "Oh my God, Mommy, I'm going to die. I'm at the club; please come and get me."
The call turned out to be a ploy to promote Nine Inch Nails' Year Zero album. Regardless of the album's success, there is no denying that the content of this call is quite frightening.
630-296-7536
630-296-7536 is another unsettling phone number to dial.
When the call is completed, a woman's voice on the other end informs callers that their information is being traced. Soon after, callers would be scheduled for an appointment to discuss the plan to remodel their life.
You might get goosebumps thinking about what could happen to you based on that plan.
646-868-1844
This is another haunted and scary number to call.
When you dial this number, you will be greeted by strange, bell-like tones that will end with an answerphone tone.
Of course, receiving such a response when dialing a new number is unusual, and it gives most people the jitters.
And according to legend, once you hang up the phone, you will receive a text message with a messy combination of words within seconds.
You'll have to experiment by calling this scary number to determine what the text message means.
4086342806
We bring this number up again.
You should avoid dialing this number at all costs. It's rumored that it was a red room number used to track down an individual's geographical location that dialed it.
As a result, whoever dials the number discloses their location.
If you are a daring and risk-taking individual, you can include it as one of the alarming numbers to dial.
Check out: Prefix For All Nigerian Phone Numbers
As we wrap up this discussion on scary numbers to call, we must remember that some phone numbers appear haunted, creepy, scary, cursed, or downright frightening.
Some believe that calling and listening to the unusual and troubling messages that await you on the other end of the line will leave you haunted, cursed, or worse.
That, however, is a myth!
I hope you found this collection of Scary numbers to call helpful.
Read More:
How to Check Your Mega Millions Lottery Numbers: Texas Lottery