Ryan Eggold is a talented actor, director, writer, and producer who has appeared in several films and television shows.
Here's presenting Ryan Eggold movies and TV shows for your entertainment.
Ryan Eggold Movies and TV Shows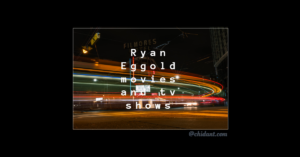 Today we will be showing you a list of movies, and tv shows that Ryan Eggold has featured or starred in, but before we get started, let's review his profile.
Who is Ryan Eggold?
Ryan James Eggold is an American actor. He is known for playing Ryan Matthews on the CW teen drama series 90210 and Tom Keen on the NBC crime drama series The Blacklist and its short-lived spin-off series The Blacklist: Redemption.
Born: 10 August 1984 (age 37 years), Lakewood, California, United States
Height: 1.83 m
Nationality: American
Parents: James Frederick Eggold, Karen Benik
Education: Massman Theatre (DRC) – USC School of Dramatic Arts, MORE
Ryan Eggold Movies and TV Shows
List of Ryan Eggold Movies
Below is the list of films and years starring Ryan Eggold:
Roll Up Your Sleeves (as Self)                                                                                            2021
Never Rarely Sometimes Always  (as Ted)                                                                       2020
BlacKKlansman  (as Walter Breachway)                                                                             2018
Battle Scars (as Nicky Stephens)                                                                                        2017
Lovesong  (as Leif)                                                                                                              2017
Zero  (as Joe)                                                                                                                       2015
Fathers and Daughters   (as  John)                                                                                    2015
B-Side  (as  Mike Zumsteg)                                                                                                 2015
Home Is Where Your Heart Aches                                                                                    2015
The Girlfriend Game  as Miles                                                                                           2015
Besides Still Waters, as Daniel                                                                                           2014
The Disappearance Of Eleanor Rigby. Her  (as Guy from club)                                        2014
The Disappearance Of Eleanor Rigby. Them (as Guy from the club)                               2014
The Single moms club  (as Peter)                                                                                       2014
Lucky Them  (as Lucas Stone)                                                                                             2013
I Will Follow You Into The Dark  (as Adam Hurt)                                                              2012
Trophy Kids (as Max Wolfowitz)                                                                                          2011
Driving by Braille (as Xander West)                                                                                    2011
Queen (as Nikki Holiday)                                                                                                     2010
Bloom (as Doug)                                                                                                                 2008
See also>>>>Great Movies to Keep You Motivated
List of Ryan Eggold TV shows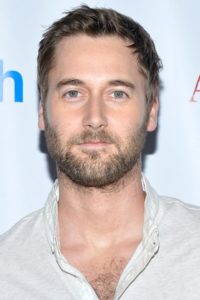 The following are TV shows that feature Ryan Eggold:
New Amsterdam, as Dr. Max
The Blacklist; Redemption as Tom Keen
Sons of Liberty
90210 as Ryan Matthews
Daybreak as Ben Wilkins
United States of Tara as Tevin
Out of Jimmy's Head
Dirt
Brothers and Sisters
Related
The War at Home
Entourage
The Young and the Restless
Veronica Mars
Nick Cannon Presents; Short Circuitz
List of shows directed by Ryan Eggold
Literally, Right Before Aaron
New Amsterdam
Writing and Edited
Literally, Right Before Aaron in 2017
Ryan Eggold Networth
Ryan Eggold Net Worth is presented below:
Net Worth: $5 Million.
I hope this was helpful. Please don't forget to leave a comment in the comment section below and also invite your friends to do the same.
Related:
Michael Evans Behling Grey's Anatomy