Poorest Person in the World – Do you ever ponder the question, "Who is the poorest person in the world?" So, it turns out that Jérôme Kerviel is the world's poorest person.
It was reported that Jérôme Kerviel was a computer genius, a rogue French trader, a consultant, and a former employee as a junior trader at the Société Générale (SocGen), one of the major banks in all of Europe.
In the summer of 2000, he began working at the bank, earning an annual salary of around $66,000.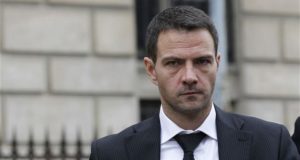 Poorest Person in the World
Jérôme Kerviel is the poorest person in the world, with a net worth of -$6.7 billion.
Jérôme Kerviel's Early Life
He [Jérôme Kerviel] was born on January 11th, 1977, in Pont-l'Abbé, Brittany, France, and grew up there. His mother, Marie-Josée; is a retired hairdresser, and his father, Charles; was a blacksmith. Also, he has an older brother by the name of Olivier.
Jérôme Kerviel's Education
He [Jérôme Kerviel] studied at the University of Nantes and graduated with a bachelor's degree in finance, and further went on to pursue a master's degree in finance in the year 2000 from the Lumière University Lyon 2 specializing in organization and control of the financial market.
Jérôme Kerviel's Unauthorized Trading
In 2006, it was reported that Jérôme Kerviel started creating fictitious trades. At first, it was relatively small but gradually increased in size and frequency.
In 2007, Jérôme Kerviel had been trading profitably in anticipation of falling market prices. However, the bank claims he was involved in an unauthorized trade; these unauthorized trades totaled just about €50 billion.
To cover this up, losing trades were created by Jérôme to counter the profits that were made. The unauthorized trading was eventually uncovered by the bank and was traced back to Jérôme Kerviel in 2008.
Then, Société Générale closed out these positions over three days of trading, causing a large dip in the market in equity indices and losses that drew an estimate of about €4.9 billion or $7 billion.
Even Société Générale claims Jérôme had worked alone; it seems weird how much-unauthorized trading had gone unnoticed at all. He was practicing this way out of his authoritative limit and could not have done all this on his own.
Even when the fake trades were ever brought up, Jérôme would call it a mistake and cancel it the moment, only to replace it with another transaction later while using tools to conceal detections.
About Jérôme Kerviel's Trade Frauds
So, Société Générale stated in a report that Jérôme was involved in a series of trade frauds; Jérôme's lawyers (Elisabeth Meyer and Christian Charrière-Bournazel) reported that Société Générale wanted to hide losses that were incurred from the public and created a distraction from it.
They [Jérôme's lawyers] said that the bank brought the scandal upon themselves; thanks to Jérôme, the bank had made a profit of $2 billion in the year 2007.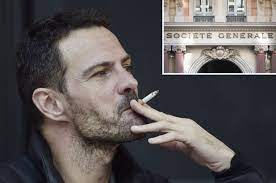 Jérôme will use many ways to conceal the traders from the bank's internal controls to avoid getting detected; hundreds and thousands of trades can be hidden behind fake head trades.
Jérôme was cautious and would close the trade two or three days just before the internal control system would kick in, and then these positions would be shifted to a new trade.
Reportedly, Jérôme had no personal profits from these trades and was very cooperative with the investigation. He also told the prosecutors that they are many others who were practicing such trades at Société Générale.
He did admit that he exceeded the authoritative limit the bank had given him, but he did all these to increase profit.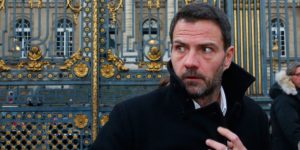 Before Jérôme Kerviel's Arrest
On January 24th, 2008, Société Générale filed a lawsuit against a 31-year-old person for creating fraudulent documents using forged documents and attacking the automated system alongside the bank. A few shareholders also file lawsuits for fraud, breach of trust, and forgery.
The Paris branch of Société Générale and Jérôme's department was ready to take in any document related to the case for analysis and investigation.
Jérôme Kerviel's Arrest
Jérôme was taken into custody on January 26th, 2008, and was initially supposed to be detained for 24 hours. Still, it was extended to a 48-hour hold, his phone records were checked, and he was questioned to know what had happened and who else was involved.
On January 28th, 2008, Jérôme was charged with abuse of confidence and illegal access to computers; these charges came with a maximum sentence of three years in prison.
Jérôme wanted to re-invent himself after getting released from jail with an ankle bracelet, and only under the condition he was to be supervised.
He wanted a chance to live a normal life again; then, he was offered an opportunity to work for a consultancy firm named Lemaire Consultants & Associates after his release in April 2008.
On June 8th, 2010, Jérôme was found guilty and sentenced to five years prison terms, two years suspended, full repayment of the $6.7 billion lost, and a permanent ban from working in financial services.
On October 24th, 2012, a Paris appeal court reduced the sentence to three years; Jérôme had willingly turned himself in to the French authorities for his present sentence.
Jérôme Kerviel's Release from Prison
On September 8th, 2014, Jérôme was released from Fleury Merogis prison after serving under five months of detention. He was to begin a job with an Information Technology consultancy company.
Also check: Factors Affecting Economic Development in Nigeria – 12 Pertinent Issues to Consider
Ultimately, Jérôme was named the poorest man in the world as he had a debt of about $6.7 billion owing Société Générale; little did he know his lifelong hard work in earning could be all thrown away after a series of fraud trades and land him in jail, he is a living example of rich man turn poor.
One can learn many lessons from his story and avoid what he did to land him the title of the poorest man in the world.
Read more About Jérôme Kerviel Here.