Professional Certificate Courses in Nigeria – Acquiring relevant professional certifications in Nigeria is strongly recommended.
Do you know why? Because it's frustrating or discouraging when a job opens up and demands a qualification you could have acquired in a few months, and you didn't even try to get it.
Additionally, your chances of getting hired for the jobs you've applied for or perhaps securing your ideal job will increase if you add a professional certification to your resume or curriculum vitae.
Professional certification courses are essential for fresh graduates to increase their employability because they lack the long job experience most employers seek.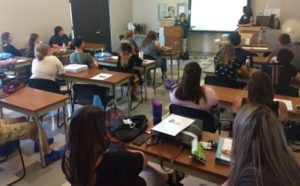 What is a Professional Course?
Courses that are considered professional are those that have been certified as meeting the standards of the industry by a recognized and reputable professional body.
Typically, but not always, completing these courses will result in a degree or comparable certification.
Furthermore, courses in a specific field are designed to help students acquire the knowledge and skills necessary to excel in that field.
Why Take a Professional Course?
Enrolling in a training program is necessary if you want to make a living doing what you love. The following are some of the most compelling arguments in favour of pursuing professional training:
The number of jobs available to you and the amount you could earn both rise.
It's a plus for your resume and can help you land higher-paying positions.
Also, you will undoubtedly improve your employability, public standing, and network of valuable contacts.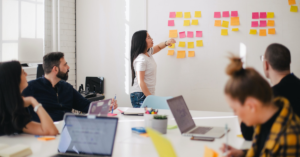 Certified Professional Courses in Nigeria
In Nigeria, there is a wide variety of professional courses available. However, the following are some of the best qualifications that are universally sought after by employers:
Project Management Professional (PMP)
Credentials in project management attest to holders' demonstrated expertise in leading and directing teams to complete projects on time and within budget—keeping the business plan, setup, and suitability in place and optimizing earnings.
Further, the credentials are mandatory and should come from a well-regarded accreditation institution.
It is highly coveted because it attests to one's competence to steer resource-heavy operations and handle complex initiatives.
Health Safety and Environment (HSE)
International health and safety standards, priorities, and best-practice hazard control are the emphasis of the HSE Certificate in health and safety. This qualification is recognized all over the world.
Also, it offers an outstanding grounding in the essentials of health and safety, including quality and risk management.
Human Resource Management (HRM)
The Human Resources Management certificate program is right up your alley if you're eyeing a career where you'll need to know how to hire and train employees and manage teams and businesses.
Additionally, training is provided in all aspects of human resource management, from payroll and benefits to recruitment and employee relations.
Marketing Management
Businesses rely on efficient marketing to promote their goods and services to keep and expand their customer base and revenue.
So, to better match your product to the wants and needs of your customers, this professional training will teach you how to use both traditional and digital media channels to increase brand awareness.
Institute of Chartered Accountants of Nigeria (ICAN)
Gaining certification from the prestigious Institute of Chartered Accountants of Nigeria (ICAN) is a great step toward a successful career in accounting.
Applicants with an ICAN certificate are more desirable to financial institutions than those with only a Bachelor's Degree or Higher National Diploma.
Additionally, it will look great on your resume and improve your chances of getting hired at any financial institution.
Risk Management
Globally, risk managers fill various roles in the governmental, private, and non-profit sectors. Another thing risk professionals do is adapt to an ever-changing and difficult business climate.
Professional in Business Analysis (PBA)
Professionals in the field of business analysis collaborate with many parties to ascertain conditions and/or requirements, shape project outputs and drive desired business outcomes.
Industrial Process Instrumentation and Control
Engineers and technicians are frequently counted on to apply their expertise and initiative when faced with measurement and control challenges in the workplace.
Therefore, if you want to maximize your chances of getting hired by most firms in this industry, getting certified in Industrial Process Instrumentation and Control is something you should consider.
Strategic Leadership and Management
Honestly and quickly, do you have what it takes to lead and manage well in a global context?
In this course, the impact of different corporate cultures on project management is explored, along with developing leadership and management skills.
Also, you'll investigate the make-up and methods of communication within teams and explore the connections between organizational change management and enthusiasm.
Data Analysis Certification
In the fast-paced and ever-evolving world of finance, it's important always to push yourself to reach new professional heights.
Develop your full data analytics potential—Skillset development for a data analyst career. The Data Analysis course will provide the skills you need to land an entry-level position in the field.
Upstream Field Operator Certification
Field operators in upstream Oil & Gas facilities can gain the technical know-how they need to perform their duties effectively and safely through the extensive practical training provided by this course.
Oil and Gas Field Operation Maintenance Management Certification
The goal of this training course is to equip participants with the knowledge and skills necessary to effectively manage maintenance contracts, unit shutdowns and turnarounds, as well as introduce concepts linked to the introduction of a modern and adaptable maintenance policy (such as the risk-based maintenance policy).
Downstream Field Operator Certification
This course equips its participants with the knowledge and abilities necessary to ensure the safe and efficient operation of plants at downstream Oil & Gas facilities.
Gas & Liquefied Natural Gas Economics Certification
This training and certification are required as part of professional advancement to a position that calls for an expert understanding of the financial and legal ramifications of the Gas and Liquefied Natural Gas supply chain.
Reservoir Characterization & Modelling Certification
To bridge the gap between static geological characterization and dynamic reservoir behaviour, this course gives a complete, practical understanding of reservoir characterization and modelling workflow through hands-on exercises and case studies.
Pipeline Network Engineering and Operation Certification
This intensive professional course will teach everything from the nuts and bolts of gas and liquid hydrocarbon transport infrastructure to health, safety, and environmental concern and the business side of things.
We hope you find this information helpful. Please use any of the share buttons below to share this information.
Feel free to drop any questions or contributions regarding this article in the comment section below.
More reads:
Top 20 IT Certification Courses in Nigeria (2023 Review)
Comprehensive List of AWS Exam Centers in Nigeria (2023 Guide)