The National Association of Secondary School Principals (NASSP) officially established NJHS in 1929, eight years after it founded the National Honor Society for high school students.
NJHS promotes scholarship, service, leadership, character, and citizenship. Since 1929, membership has been based on these five foundations.
Five main purposes have guided chapters of NJHS from the beginning; which include:
To create enthusiasm for scholarship,
To stimulate a desire to render service,
To promote leadership,
To encourage responsible citizenship,
To develop character in the students of secondary schools.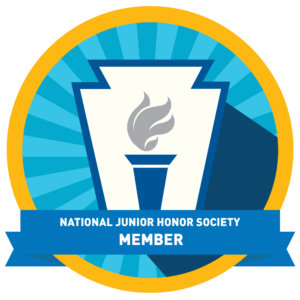 Students must be in their second semester of the sixth grade for consideration. Ninth-grade students are only eligible for inclusion in NJHS if they attend a middle-level school.
Ninth-graders in typical 9-12 schools aren't eligible for NJHS. Students must have a cumulative GPA of 85, B, 3.0 on a 4.0 scale, or similar criteria. (Each chapter can demand a greater total GPA.)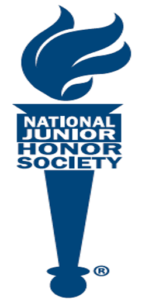 The essay must be superbly written and clear. This NJHS essay example might help applicants determine what information is required for a successful essay.
NJHS Essay Guides
Outline your Essay: Create essay ideas. Recall your successes to prove you meet NJHS criteria. Before writing, outline your essay to make it organized and competent.
Highlight your Educational Achievements: First, highlight your smarts. NJHS members have academic merit. Include your GPA, class standing, and any academic honours, such as Honor Roll. Don't forget to highlight your honours and current placement programs.
Discuss your Leadership: Explain your leadership experience. If you've been a class leader or held a leadership position in an after-school program, including details.
Discuss How you have been of Service: NJHS needs students who have contributed freely and voluntarily, therefore highlight those experiences.
Highlight your Qualities or Character: NJHS requires students who are neighbourly, trustworthy, dependable, polite, and civilized. Describe how you've shown the above traits.
Prove you are A Good Citizen: NJHS seeks students who know the importance of civil society activity, as shown by their participation in school or outside-school organizations. Discuss after-school activities like regional associations.
Proofread your Essay: That's right, give your work one last careful read-over to make sure it's flawless and free of any typos. Lastly, before you submit your application, it is highly recommended that you have a teacher or other knowledgeable person read through your essay.
NJHS Essay Example
"It is a tremendous honour for me to have been considered for participation in the National Honor Society by my professors and other administrators. This means that I have successfully communicated my determination and enthusiasm to aid others and serve my community.

I believe I possess the qualities necessary to become a valuable member of the NHS, including the necessary academic credentials, leadership qualities, moral fibre, and capacity for service.

My academic achievement is a direct result of my hard work, and I am confident that joining the National Honor Society is yet another step in the right direction that will help me achieve my goals and realize my dream of becoming a respected leader and exemplary role model. My grades in ninth and tenth grade, 3.88 and 3.97, respectively, have shown my teachers and me that I am capable of achieving my goals.

Having a career with the NHS is a goal of mine. I've taken honours classes throughout high school and have placed highly in a number of academic competitions, including the Academic Challenge in both sixth and seventh grade, where my squad and I scored second and first places, respectively.

I contribute significantly to the school community in many ways beyond only my dedicated study and participation in academic competitions. I was able to hone my management, leadership, and organizational skills early on by leading my school club to victory in a variety of competitions.

My leadership skills have been recognized on campus because I frequently serve as event organizer and coordinator for various activities such as lectures, performances, and exhibitions. If we want our plans to be successful and enjoyable for everyone involved, I listen to my peers and incorporate their feedback.

Being a self-assured, nondiscriminatory, and reliable or trustworthy person has helped me gain the respect and trust of my peers. Thanks to my management and leadership expertise, I am also adept at settling conflicts amicably, and I am always willing to lend a hand to my peers if they need it."
Trust me, this article would really help. Please use any of the share buttons below to share this information.
Feel free to share any additional information you may have on NJHS Essay Examples and Guides in the comment section below.
More reads:
Examples of Private High School Application Essay 2022 | How to Write an Excellent Application Essay
6th Grade Argumentative Essay Topics (Collection of Over 130)