National Open University of Nigeria Courses and Requirements – When it comes to Open and Distance Learning (ODL) institutions, the National Open University of Nigeria (NOUN) is one of the best in Africa.
NOUN makes a high-quality education accessible, flexible, and inexpensive for anyone who wants it. Click here to visit NOUN's official website.
Across the country's six political divisions, there are currently 107+ study centres open to students. Also, the total enrollment to date is over 672,688.
Further, at NOUN, students are prepared for today's globally connected and culturally diverse workplace through information and communication technologies.
The University's preeminent academic programmes in the Arts, Education, Health, Law, Sciences, Social Sciences, Agricultural Sciences, and Management Sciences serve the requirements of all sectors of the global economy.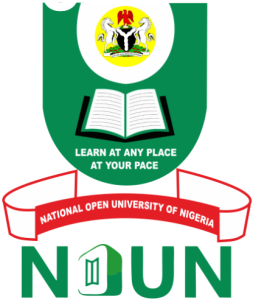 NOUN was founded to provide all Nigerians with equitable access to high-quality formal and non-formal education regardless of their socioeconomic status or background.
Also, its emphasis on continuing education benefits many professionals, including teachers, accountants, bankers, lawyers, nurses, engineers, politicians, sole proprietors, and business owners.
Professionals in many professions can find support and growth opportunities through NOUN, as the institution's mission centres on providing access to high-quality online education.
So, one can further his/her education and develop his/her skills by enrolling in a self-paced course or obtaining a certificate, diploma, or degree.
Again, flexible delivery of instruction gives students more control over when, where, and what they study.
Here are some of the benefits of studying at the National Open University of Nigeria;
Better opportunities to get a good education;
An overall rise in literacy rates;
Utilising a multi-faceted approach to studying;
Expanded possibilities for learning new skills;
Opportunity for affordable higher education; and
Curriculums for open and distance learning that are well-structured and exhaustive.
List of NOUN Courses and Requirements
Below is the list of all NOUN courses [Please click on each course to view its admission requirements and other vital information].
Access and General Studies
B. Agric. (Aquaculture and Fisheries Management Option)
B. Agric. (Crop Production and Protection Sciences Option)
B.Sc. Broadcasting
B.Sc. Data Management [Admission Suspended]
B.Sc. Film Production
B.Sc. Hotel and Catering Management [Admission Suspended]
B.Sc. International and Diplomatic Studies [Admission Suspended]
B.Sc. Transport Management
Bachelor of Nursing Science (BNSc)-Old [Admission Suspended]
LL.B Law [Admission Suspended]
Postgraduate Diploma in (PGD) HIV/AIDS Education and Management [Admission Suspended]
PGD. Agricultural Extension and Management
PGD. Economics
PGD. Financial Management [Admission Suspended]
M.Ed. Science Education
M.Sc. Criminology and Security Studies
M.Sc. Public Health
PhD Mass Communication
PhD Mathematical Education
PhD Peace Studies and Conflict resolution
PhD Science Education
Admission Requirements for Undergraduate Programmes
An applicant for undergraduate admission into NOUN is normally expected to have a minimum of five O-level credits, including English Language and Mathematics.
Additional requirements might apply for some programmes, which can be viewed after selecting the Programme and entry-level on the Faculty's admission page.
To apply for a programme, select the Faculty and choose the programme and entry level so that the "View Requirement" button is enabled; clicking this button will reveal the corresponding entry requirement and enable the "Apply" button on the pre-payment application page.
Fill in all the remaining details on the page before submitting.
On successful submission of the pre-payment form, you will be redirected to Remita to obtain an RRR invoice which will be used to effect payment for the application form.
An applicant who pays online using a payment card will automatically obtain the online form, which must be filled out before submission.
Applicants who pay through a bank branch must click on Continue after payment and enter their Unique ID and RRR. Also, they would be allowed to change the Programme applied for.
Applicants who had paid using an RRR generated last semester or earlier must restart the application process up to the point when they will be redirected to remita. They should now use the newly generated Unique ID with the old RRR used for payment when they click "Proceed after payment."
In all cases, a successful payment will lead to the generation of an online application form which should be filled out before submission online. The admission process is automated, and the outcome is virtually instantaneous.
Admission Requirements for Postgraduate Programmes
To qualify for admission into any of the postgraduate programmes of the University, a candidate must meet, among others, all matriculation requirements of at least five (5) credit passes, including English Language and Mathematics. Some programmes accept at least a pass in Mathematics.
For Postgraduate Diploma Programmes, Candidates must possess either a minimum of pass Bachelor's Degree in any discipline from a University recognised by the Senate of the NOUN OR a Higher National Diploma with a minimum of Lower Credit. For the Postgraduate Diploma in Legislative Drafting, the candidate must have been called to the Bar. Also, for admission into the school of Business and Human Resource Management Postgraduate Diploma programmes, candidates with professional qualifications such as ACA, ACIS, ACIB, ACII, ACIA, etc., may be considered on individual merit.
For Master's degree programmes, candidates must possess either a Bachelor's Degree with a minimum of second class lower in the relevant field of study from a University recognised by the Senate of the NOUN. However, holders of lower classification and with a minimum of 2 years of relevant post-qualification experience may be considered on individual merit OR a Postgraduate Diploma in the related field of study from a recognised University OR A Higher National Diploma with a minimum of Upper Credit in the relevant field of study. Candidates with membership certificates from relevant professional bodies may apply for the Master of Business (MBA) programme.
For the Doctor of Philosophy Degree programmes, candidates must possess a master's degree in the relevant field of study from a University recognised by the Senate of the NOUN with a minimum score average of not less than 60% or a cumulative Grade Point Average (CGPA) of 3.5 on a 5-point scale.
Note: The National Open University of Nigeria (NOUN) provides its students with excellent service and the resources they require to achieve academic success.
We hope you find this information helpful. Please use any of the share buttons below to share this information.
Feel free to drop any questions or contributions regarding this article in the comment section below.
More reads:
Top 10 Best Online Universities in Nigeria