How to Transfer Data on MTN – MTN Data Gifting service allows you to transfer data from your active data balance to your friends and family, purchase data for friends and family, and request data from friends and family.
You can, in essence, use the service to transfer and get data bundles for your other devices, such as smartphones, tablets, and routers.
The majority of MTN customers are unaware of the Data share indexes. One can never run out of data with *131# if their friends and relatives are willing to buy it for them, share it with them, or give approval for their MTN data requests.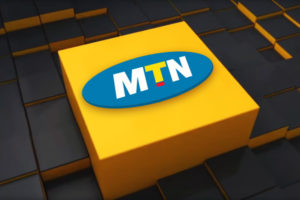 Additionally, individuals frequently experience difficulties while transferring data from their MTN line. Despite MTN's widespread presence, few customers are aware of this feature.
Only MTN share n sell, which may be used to send airtime to family, friends, or another MTN line is currently known.
Important Tips about MTN Data Gifting Service
In case you want to transfer or send data from your MTN line to a friend, loved one, or another MTN line, please ensure you have and note the following:
An active data plan with at least 50MB remaining in your data balance. Active data plan means a data plan you subscribed to that has not expired or stopped; it could be a daily, weekly, monthly, or 2-months data plan.
Four maximum transfer amounts are available: 50MB, 100MB, 200MB, and 500MB. If you want your transfers to go through, you must ensure your data balance is at least 50MB after each transfer.
You can only transfer data twice a day; after you've done so, you can't transfer to any MTN line again until the next day.
The total amount of data you can transfer in a day is 1GB, and you can't transfer your data bonus, which is data granted as a bonus for subscribing to a data plan.
It is possible to receive data requests several times per day, but Data requests can be sent no more than five times each day.
If Full DND is enabled on your line, you will not receive any data requests.
Furthermore, all customers on the MTN network can access the Data Gifting service.
How to Gift MTN Data
You can access the service by dialing *131*7# on your phone, visiting the myMTN NG App, sending SMS keywords, or dialing direct shortcodes for the respective options:
Transfer Data: You can now transfer from your existing Data Balance to your friends and family/relatives. To do so, dial *131*7*1# and follow the on-screen instructions. OR text Transfer<space>Phone number<space>Data amount to 131.
Again, the daily limit for data transfers is 1GB.
Buy Data for a Friend: You can use your airtime to purchase a specific data bundle for your incredible friend. You can do this by dialing *131*7*2# and following the on-screen instructions.
Request Data from a Friend: Don't worry about being disconnected from the internet world or missing out on important messages because you lack data on your phone; now, you can ask for data from that one special friend. Just dial *131*7*3# and follow the prompt.
View Pending Request: To check all your existing requests. Simply dial *131*7*4#
Related: MTN Data Plans and Activation Codes
We hope you find this information helpful. Please use any of the share buttons below to share this information.
Feel free to drop any questions or contributions regarding this article in the comment section below.