With MTN's Gift Data service, you may send data to friends and family, buy data for friends and family, and even request data from friends and family, all without using up your own data plan's allotment.
In essence, you can definitely use the service to send and buy data bundles for your other smartphones, modems, and tablets.
RELATED: MTN Data Plans and Activation Codes
Most MTN consumers don't know of the Data share indexes. With *131#, one can't be without data if friends and family can buy it for them, share it with them, or approve your request for MTN data.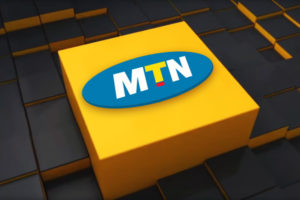 People find MTN-to-MTN data transfers difficult. Many don't know MTN offers this service. We only know of MTN share n sell, which transfers airtime to a friend, loved one, or another MTN line.
Important: In case you want to transfer or send data from your MTN line to a friend, loved one, or another MTN line, please ensure you have and note the following:
An active data plan with at least 50MB remaining in your data balance. Active data plan means a data plan you subscribed to that has not expired or stopped, it could be a daily, weekly, monthly, or 2-months data plan.
You can only transfer data twice a day, and after you've done so, you can't transfer to any MTN line again until the next day.
The total amount of data you can transfer in a day is 1GB, and you can't transfer your data bonus, which is data granted as a bonus for subscribing to a data plan.
Furthermore, with these tips below, you can subscribe to a data bundle plan that can serve your friends and family while each and every person connects to it via data-sharing services.
Please note: All customers on the MTN network can access the Data Gifting service
How to Gift MTN Data
You can access the service by dialling *131*7# on your phone, visiting the myMTN App, sending SMS keywords, or dialling direct shortcodes for the respective options:
Transfer Data: You can now transfer from your existing Data Balance with your friends and family: Simply dial *131*Phone number* Data amount# or, text Transfer<space>Phone number<space>Data amount and to 131
Buy Data for a Friend: You can buy a specific bundle for that special friend and you will be charged from your airtime. Simply dial *131*Bundle Activation Code*Beneficiary's Phone number#
Request Data from a Friend: Don't get stranded or go without Data on your phone, you can now request data from that Special friend. Simply dial *131*7*3#
View Pending Request: To check all your existing requests. Simply dial *131*7*4#
That's all on How to Transfer Data on MTN. Indeed, this article would help. If you have any questions, please drop them in the comment section below and do well to share this post.