Many prospective corps members (PCM) have had trouble getting mobilized or have had their mobilization delayed because of mistakes they made when entering their date of birth and other information on the NYSC site before or after enrollment.
Considering the issue to be an important one, the step-by-step guides in this article will help solve the issue of PCM date of birth correction and other information excellently.
RELATED: NYSC Camping Checklist
NYSC is a sound and result-oriented organization that is strongly committed to its set objectives particularly those of national unity and even development.
It's also an organization that is well motivated and capable of bringing out the best qualities in Nigerian youths and imparting to them the right attitude and values for nation-building.
Also, the organization serves as a catalyst for national development, and a source of pride and fulfilment to its participating graduate youths.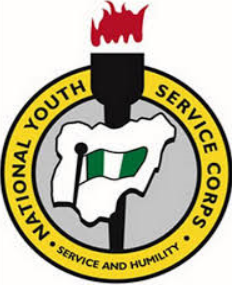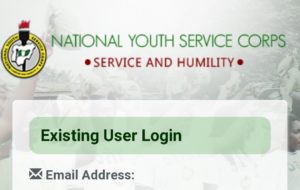 To produce future leaders with a positive national ethos—leadership that is dynamic, proud, and committed to the unity and even development of the Nigerian State—NYSC is also a pragmatic organization that is committed to its established objectives.
The main objectives of the scheme are:
To teach young Nigerians self-control by ingraining in them a work ethic based on diligence and a dedication to serving their country no matter the circumstances,
To encourage young Nigerians to adopt the mentalities that will make them more open to being mobilized for the good of the country through exposure to similar experiences and appropriate training,
To enhance the character of young Nigerians by teaching them to value and work toward the betterment of their country, society, and culture.
Additionally, employers are influenced in part by their experience with members of the service corps to hire qualified Nigerians from all of Nigeria's States.
Similarly, after completing their mandatory year of national service, service corps members are actively urged to look for long-term work wherever in Nigeria.
How to Change NYSC Date of Birth
The step-by-step procedure to change or correct your NYSC date of birth is really easy if and only if you follow the procedures below.
Please note, henceforth, information from the West African Examination Council (WAEC) will now be used to effect changes on the NYSC portal as from the 2017 Batch 'A' online Registration. The new procedure is as follows:
Login to your dashboard and click on the link to Date of Birth
Enter WAEC Verification PIN, select WAEC Type, Year of exam and enter your Examination Number
Click on Verify button
Click SUBMIT or CANCEL
Yeah, that's all on How to Change NYSC Date of Birth. Trust me, this article would help. If you have any questions, please drop them in the comment section below and do well to share this post.