Hey there! Let's explore How Long Does It Take to Become a Dental Hygienist? Such an interesting topic. Continue below to learn all about dental hygiene and hygienist.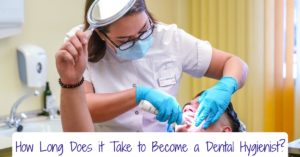 ---
To keep their patients' teeth in tip-top shape, dentists rely on the expertise of dental hygienists. In addition to supporting the dentist with standard preventative and diagnostic measures, dental hygienists may also clean patients' teeth.
If you're considering a career change, learning about dental hygienists' educational and training requirements will help you make an informed decision. What it takes to become a dental hygienist and what you may anticipate doing once you get there are both topics we cover in this article.
How Long Does It Take to Become a Dental Hygienist?
To become a dental hygienist, you must attend school anywhere from two to four years. To practice dental hygiene professionally, you'll need a state license and accreditation from the American Dental Association. Associate degree programs are designed to be finished in two years by the average student. To earn a bachelor's or master's degree, most people need to devote four to six years to their education.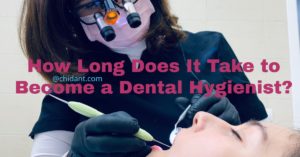 It is worth noting that a dental hygienist who has earned at least an associate degree and passed the board exam can continue working while pursuing further education. Dental hygienist candidates are expected to meet the following educational and training benchmarks:
Before anything else, you should have your high school diploma or GED.
High school graduation is a prerequisite to enrolling in any college or university. Preparation for dentistry school can be aided by taking courses in biology, anatomy, physiology, and other related scientific fields.
Second, earn an associate's degree in dental hygiene from an approved program.
There are a lot of dental hygienist programs out there, but only those recognized by the Commission on Dental Accreditation should be considered. Dental hygienist training programs normally take between two and four years to complete.
Students can anticipate studying anatomy, physiology, immunology, and pathology. In the last stages of the course, students will gain practical experience in the field under the guidance of a practicing hygienist.
Second, get a bachelor's degree (optional)
Some dental hygienists may choose to pursue employment after finishing an associate degree. Some people could opt to study for a bachelor's degree instead. Aspiring dental hygienists may choose to advance their education and pursue a master's degree to enter the field in a teaching or research capacity.
Lastly, get licensed on a national and state level.
To practice as a dental hygienist, one must pass the state's licensing exam and the National Board Dental Hygiene Exam. There are 350 multiple-choice questions across the test's two sections. To pass, you'll need to get at least 75 percent. Depending on the state in which you intend to work, you may be required to take a different exam. After passing both tests, you will be eligible to apply for registration as a dental hygienist.
Education levels for dental hygienists
Some dental hygienist jobs require an associate degree, but many employers prefer candidates with a bachelor's or master's degree. Depending on your degree of education, here are some of the jobs you might be qualified for:
Level 2 Diploma
The responsibilities of a general dental hygienist can be understood by someone with an associate degree in the field. You are eligible to work in most private dental offices with an associate degree and licensure.
Degree of Bachelor of Arts
Earning a four-year degree in dental hygiene sets you up for success in various dental settings, from private practices to public health clinics and classrooms. If you want to stand out from the crowd while looking for dental hygienist jobs, getting a bachelor's degree is one way.
Professional Graduation (Masters)
Master's-level education is required for dental hygienists who plan on entering the academic teaching and training profession. Those with an advanced degree in dental hygiene can also work in preventive or create community health outreach programs. Dental hygienists with advanced degrees can sometimes take part in research investigations.
Who is a dental hygienist?
A dental hygienist is a dentist who does preventative dental care like cleanings and exams for oral diseases. In addition to teaching patients how to care for their teeth and gums properly, dental hygienists perform procedures such as scaling and root planing, give patients local anesthetics, and take x-rays. There are usually other duties as well, such as:
Plaque removal and tooth polishing for patients.
Dental records are being reviewed and updated for each patient.
Assessing the state of a patient's teeth and gums to refer them to the dentist
Dentist offices and schools are the most common workplaces for dental hygienists, but hospitals, health clinics, and community centers also hire them. Depending on their background and experience, some dental hygienists may also choose to teach or train new employees.
Some dental hygienists can specialize in a subfield. Common areas of focus for dental hygienists include.
Dental hygienist researchers
To better understand prevalent dental disorders and diseases, a dental hygienist researcher conducts a study and evaluates data. It is common practice for employers to need a master's degree for entry-level positions in dental hygienist research.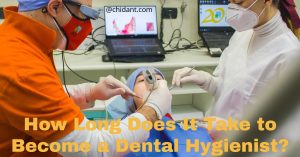 Dental hygienist teacher
Educators draw on their experience in and within the industry to educate and train future dental hygienists. In most cases, a master's degree is required for lecturing at the bachelor's or master's degree level, and a doctorate is required for lecturing at the doctoral level.
The promoter of public health
A public health advocate who also has experience in dental hygiene will work to raise awareness about the need for good dental hygiene and spread information about how to achieve it. A public health advocate's workplace could be a high-risk neighborhood or a school.
Pediatric dental hygienist
Children and teenagers are the primary patients of a pediatric dental hygienist. They perform all aspects of dental hygiene and advise and educate parents and adolescents on the need for excellent oral hygiene.
Colleges with Dental Hygiene Degrees in America
Please don't forget to like and share this article with friends using any of our social media handles below.
Related:
Top 10 Osteopathic medical schools in Nigeria