Learn how to join someone's Live on Tiktok:
Have you ever wanted to watch a Tiktok live but weren't sure how? It's not difficult, and we'll explain everything in detail below. TikTok's introduction of this feature has greatly increased interactivity during live streams, benefiting both the creators and viewers.
An individual can either be invited to a live stream or request to join it. Come with me as I break down the steps necessary to participate in a live broadcast on Tiktok.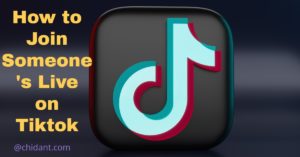 Before we go further, let us know what TikTok live is.
What is TikTok LIVE?
TikTok LIVE is a feature that was launched in 2019.
TikTok now has a live-streaming function, much to YouTube Live and Facebook Live, that enables creators to connect with their audiences in real time.
Compared to shorter pre-recorded videos, the videos can last up to 60 minutes.
TikTok LIVE is a great way for businesses to contact the members of Generation Z, who are the focus of their marketing efforts.
So, let's get started by outlining the procedure in plain English.
How to Join Someone's Live on Tiktok
Launched/Open the Tiktok app.
After you log in, select the "Live" button (find it on the top left of the screen).
Learn how to locate the group you wish to associate with.
Next, selects the grey "Send a guest request" button.
To the right of 'Add a Comment,' there are a pair of crisscrossed pink and blue circles.
When you click this, a window will pop up with a request selection.
Click it and then look for the message "Guest request sent" to display.
At this point, all that remains is for the host to approve your request.
NB:
Please remember that you can only join a live stream if you have been invited to do so or if the person who is live streaming has granted your request. Always be sure you're on the same page with your favorite Tiktoker before asking to join them in a live stream.
How to Request to Join a Live on TikTok
Many TikTokers have wondered whether it's possible to join a Live by sending a request. It may seem difficult initially, especially for novices, but a few simple procedures are involved.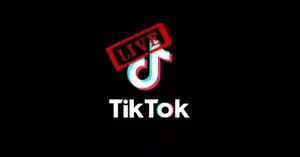 Requirements for TikTok LIVE
Firstly, you must be at least 13 years old to create a TikTok account. More stringent rules and privacy settings are typically in place for children's accounts to ensure their protection.
There are then two prerequisites for using TikTok LIVE;
Each user must be at least 16 years old. The user's declared age determines this at account creation on TikTok.
Have at least one thousand devotees. (1000) followers.
To generate income for TikTok's video producers, the platform now offers users the chance to purchase in-game currency with real money.
With these coins, TikTokers can buy virtual presents for their favorite TikTokers to enjoy while watching the live show.
Diamonds can be traded for cash, which is deposited into the recipients' PayPal accounts. The minimum age to access this function is 18 years old.
TikTok requires users to be at least 13 years old to sign up.
Only those 16 and up are allowed to use TikTok LIVE.
You must be 18 or older to accept gifts while watching a live stream.
Benefits of TikTok LIVE
Streaming in real time might help viewers feel more connected to one another.
Some examples of possible activities are question and answer sessions, soliciting feedback on what kind of content might interest them, using their names frequently, etc.
How to go live on TikTok
Launch the TikTok app.
Click the plus icon ("+") at the bottom center of the screen.
Select the "Live" button at the navigation bar.
Choose an appealing photo to serve as the cover.
Submit the text for the broadcast's subtitles. There's just room for 32 characters in the title, so make every one count.
To broadcast, use the button labeled "Go Live."
Send out invitations to your fans, then edit your videos however you like.
TikTok users can keep their live videos for 90 days. The broadcast will be available for download and replay during this time.
Once that period has passed without any intervention on your part, TikTok will delete the content from their service.
How to Co-host or Join a TikTok LIVE
It is possible to co-host a TikTok LIVE in one of two ways. The host will either invite you or you will make a request.
Up to 20 co-hosts can be used on TikTok simultaneously. By working together, users in the same field can expand their fan bases.
Why can't I go live on TikTok?
The minimum age to use TikTok LIVE is 16, so be sure you're not under that. In addition, you need at least a thousand people to follow you.
How can I earn money on TikTok?
The popularity of the video-sharing app TikTok has led to an increase in marketing budgets across various industries.
You can work with these companies as a TikTok influencer to spread the word about their offerings and drive more business. Numerous structures can constitute this collaboration.
You may be asked to promote the company's wares on your account.
The job description may also call for managing the company's TikTok account by posting interesting and relevant content.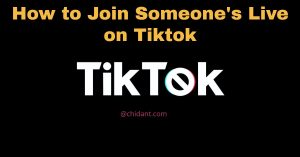 Also, when your TikTok popularity grows, you may be able to sell your account to a company.
Product promotion is another viable revenue stream. You can think about promoting your items and services to your followers if you have them.
Like the other methods of making money off your TikTok account discussed above, accepting virtual gifts that can be redeemed for real money is another option.
---
Conclusion:
We are sure you have learned all about how to Join Someone's Live on Tiktok. Let us know in the comment section if you encounter any difficulties. You can also like or share this post using our social media handles below.
Read More;
How to Subscribe to Glo 2023 – Glo Data, Voice and Special Pack
How to Cancel Subscriptions on the Cash App