Though men believe in actions more than, but sending a lovely and heart touching messages to him can wholly change his narrative of you, therefore giving him reasons to love you more.
Try appreciating your guy today before another girl will do that for you and win his heart from you. Below here are some love messages for him. Make sure it comes from your heart.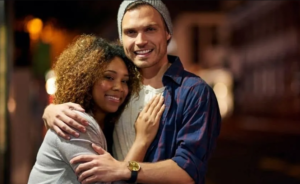 List of Romantic Love Messages for Him from the Heart
There are only two times that I want to be with you… Now and Forever.

My heart for you will never break. My smile for you will never fade. My love for you will never end. I love you!

Every day with you is a wonderful addition to my life's journey.

You've always been there in times both good and bad! I cherish this beautiful bond of togetherness! I love you!Even after all these years of being married, our relationship continues to grow and thrive, and we still have so much fun together. You are the light of my life.

Even after all of this time together, you still give me a thrill when you kiss me. My heart still skips a beat every time you look at me in a loving way. I am head over heels in love with you, and this is how it will always be.

If I could be anything I would be your tear, so I could be born in your eye, live down your cheek and die on your lips.

It's funny how you can go through life thinking you were complete until you fall in love. Now every time we're apart I feel incomplete, my other half. I love you.

I'm grateful you are thoughtful, I'm grateful you are understanding, I'm grateful you are so much fun to be around, but most of all I'm grateful you are my husband. I love you!

As long as there is me, your heart will be the best it can ever be. To keep your heart unbroken is a promise I am willing to keep. I love you.

I couldn't ignore you even if I wanted to. I can't decide if the best part of my day is waking up next to you, or going to sleep with you. Hurry home so I can compare the two again.

To the love of my life, I wish you have the best out of today. Perfection in all you set your heart to do. Stay great and joyful. Love you!

I know I'm in love. The words: tender, affectionate, handsome, strong, and resilient are no longer a bunch of words. They are you.

If loving you was a job, I'd be the most deserving, dedicated, and qualified candidate. In fact, I'd even be willing to work for free!

So far, every moment we've spent together has been awesome. But I promise you, that the best is yet to come.

You're the reason I enjoy the taste of fine wine, the smell of fresh flowers, and the flavors of the best food. Life is good because of you.

I dropped a tear in the ocean, the day that I find it is the day I'll stop loving you.

Independence is great. But interdependence is nothing less than Godly. My friend, my world, my lover. I love you.

It's funny how you could go through life not knowing what real love is. But this. This indescribable feeling I've never felt before. I guess this is what it's like to be with a real man.

Words aren't enough to tell you how wonderful you are. I love you.

You have no idea how much my heart races when I see you.

Your love is like a warm blanket that protects me from the misery and pain that engulfs the world. My knight, my protector, my provider, I love you.

You have this incredible way of making my heart happy.

I love it when I catch you looking at me.

Some people believe that money can buy you happiness. But there are some things that money can't buy. The love that I have for you is proof of that fact.

People say that the world isn't black and white. I beg to differ because every time I'm around you, that's exactly how I feel as you become the only thing in color.

Whenever I'm around you, my heart beats so hard and so loud that I get a tad bit embarrassed at the thought that you may hear it.

Would it be crazy for me to tell you within this sweet love message that you are the best thing that has ever happened to me or ever will? Because I look at where we are now and I simply don't know if I could ever feel this way for another. I love you.

You always remain close to my heart, no matter how far you are. I love you babe!

A lot of people spend their whole lives looking for true love and ultimately fail. So how ungrateful would I be, if I let our love fade? That's how you know, my love is here to stay.

You may assume that it's too early to say I love you. But I can't suppress these emotions. I've never felt so happy, so I hope you understand that I simply can't contain myself. I just had to let you know the reason why

Some women say those butterfly feelings you get in your stomach, only exist when you're a young schoolgirl. How sad, they have never met a man like you.

The kind of love that I have for you won't fade even if we leave this earth. I believe that it's so strong that it will transcend the constraints of time in itself.

They say you fall in love once, but I keep falling in love with you all over again each time I see you!

When we're together it's as if the world moves in slow motion and we're the only thing that's still moving. What can I say babe, your love has me hypnotized.

I love you, As I have never loved another or ever will again, I love you with all that I am, and all that I will ever be.

When you feel alone, just look at the spaces between your fingers, and remember that's where my finger.

I'm having one of those days, that make me realize how lost I'd be without you.

Words aren't enough to tell you how wonderful you are. l love you

A sweet love message with beautiful words cannot accurately describe how your love has acquired such a firm foundation within my heart.

I've always wanted to be with you, my love. Your kiss, your hug, and your wonderful smile are what I die for!

In a world of chaos, pain, and suffering. As I look forward to seeing you again, it makes my trials and tribulations less hectic knowing that there's a light at the end of the tunnel. At the end of the day, I'll see you again.

When it's cold, your love keeps my heart warm. When it's hot, your love melts my soul and keeps me secure. I can't help but love you forever.

You always remain close to my heart, no matter how far you are. I love you, darling!

I would climb a thousand mountains to see you smile.

Because of you, my reality is better than my best dreams.

If you ever thought that I may eventually plan a future without you, don't. Because without you, I do not see a positive future, I see only uncertainty.

I want you to know that there's no one who can replace you. The way you look, the way you always know what I am thinking about, the way you gave me hug when I need it the most, and the way you listen to me is priceless. You have touched me more profoundly than I ever thought you could. I love you.

I just had to let you know… loving you is the best thing that happened to me.

Most women have a certain degree of fear about growing old, as did I. However, as long as I get the opportunity to grow old with you, I know I'll be just fine.

I know the meaning of true love because you showed it to me. You have been with me through everything, and you have shown me nothing but unconditional love. Thank you, my love.

I'll do everything I can to support you in good and bad times. I love you.

Do you know how wonderful it feels to go to bed each day and know that you are mine and I am yours?You make my heart melt.

I love you for all that you are, all that you've been, and all that you're yet to be.

When you fall I will pick you up. When you are happy I will share your joy. When you need a friend I will be the first one there. I will always love you

I will keep caring, adoring and loving you forever, during the easy times and the challenges we will face. We are in this together, and you are my partner for life.

When things get tough, I don't get worried. I know that I have a husband who is intelligent, strong, dependable, and brave. No problem or challenge is too big for us to handle. As long as we are together, we are indestructible.

I used to live in emptiness, trying to find a reason to live. Then You came into my life and gave me something to fight for!

As midnight strikes, you're probably asleep now. Can I come slowly into your dreams and hug you tight?

True love words can bring us closer. It's not easy for you to understand that your smile and happiness means the world to me. I hope you keep on smiling and feel my love!

Never do you have to worry about the possibility of me leaving. I know what the grass is like on the other side, and on yours, I see a picket fence with a family. I see a future.

Other men believe that in order for you to secure a woman, you have to do a good job at penetrating their bodies.

I'm glad that you understand that penetrating the heart and mind is equally important if not even more so. I love you.

You are the reason for my happiness. You give meaning to my life and add another dimension to it. You make me a better man. We will still face challenges, but it comforts me to know that I have you by my side.
Also, Read Cute Night Text for Her
You can also read our articles on;