NDA Cut Off Marks: See the current cut off marks for the Nigerian Defence Academy, Kaduna, Nigeria.
This page will enlighten  and act as a driving for you to study harder toward getting the required cutoff points for your aspired course of study.
The Nigerian Defence Academy, (NDA), Kaduna, Nigeria, is a leading military and educational institution for the Nigerian Airforce, Army and Naval officers to be.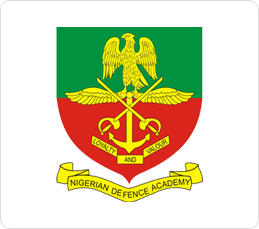 According to the school website, the Nigerian Defence Academy (NDA) came into existence on 5 February 1964 in response to the defence needs of independent Nigeria to train officers for the Armed Forces of Nigeria. Before then, the institution was known as the Royal Military Forces Training College (RMFTC). After independence in 1960, it became known as the Nigerian Military Training College.
This academy aimed at providing each officer cadet with knowledge, skills and values necessary to meet the requirements of a military officer through military, academic and character development. In essence, the NDA is an institution where selected young able-bodied men and women are groomed into well educated, courageous, virile and erudite subalterns.
However, let's move down to what we come here for;
NDA Cut Off Marks for All Departments
The Departmental Cut of marks of Nigerian Defence Academy are as follows;
Languages >>180
Biological Sciences >>180
Mathematics – 180
Chemistry – 180
Geography – 180
Economics and management science – 180
History – 180
French – 180
Physics – 180
Computer Science – 180
Political Science and Defence Studies – 180
General Studies – 180
Psychology – 180
Accounting and Management – 180
Electrical/Electronics Engineering – 210
Mechanical Engineering – 210
Civil Engineering – 210
Intelligence and Cyber Security – 180