A business loan is an amount of money borrowed from a financial institution and repaid with interest at the end of a specified period of time.
Loans for businesses come in many forms, such as traditional bank loans, mezzanine financing, asset-based financing, invoice financing, microloans, business cash advances, and cash flow loans.
Also see: Top 85 Profitable Businesses to Start With 100K
Personal loans such as mortgages, vehicle loans, and student loans are accepted as part of everyday life. Similar considerations apply to commercial loans, with the difference being that the proceeds go into a company's operations rather than a consumer purchase.
Loan agreements between business owners and financial institutions or individuals are known as business loans. To get off the ground and start making a profit, or simply to keep the lights on, every firm requires some form of financing.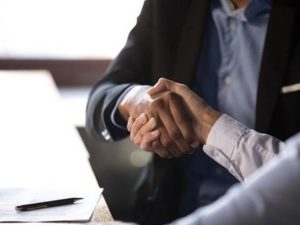 Also, when it comes to business loans, a lender will want to examine your business plan, which should include financial projections, marketing strategy, the business idea, and goals. In other words, the lender will know how the money is spent.
Step by Step Format of Writing a Business Loan Application Letter
Please make sure you include the following essentials when applying for a business loan:
Heading and greetings
Summary of your business loan request letter
Basic information about your business
Explanation of the purpose of your loan
Summarize your ability to repay the loan
Conclusion
Business Loan Application Letter Sample
Wilson Dick

KMV Services Limited

51 Trans Amadi Industrial Layout

Port Harcourt, Rivers State

12th June, 2022

Steve Mark

Senior Loan Officer

WERTY Bank

Km 16 PH/Aba road expressway

Port Harcourt, Rivers State

Dear Mark,

APPLICATION FOR A LOAN OF ₦50,000,000

KMV Services Limited is a successful business that is well established in the maritime industry. We began operation with 6 employees in April 2008 as a small company offering marine services to multinational maritime companies. We now have 40 employees. We also advertise on our company's website; kmvservices.com, also, we post our services on social media channels.

Last year, our annual income totaled ₦15.5 million. In the first year of business, we earned a net profit of ₦2.8 million. Into the bargain, we have maintained a steady balance in the past 13 years.

By reason of increasing interest from prospective clients in other locations, we have decided to open two more locations. The loan we are requesting is for these additional locations, which we expect will increase revenue by ₦1.5 million in the first quarter following opening.

Startup costs can be exorbitant, and we require funding to buy tools and equipment. Nevertheless, we expect good projects for the new branch and have immediate work opportunities, which will contribute to our loan repayments.

The loan of ₦50,000,000 we are requesting will provide us with the funding we need to help successfully open our two locations. I have attached the contracts we have in the new locations, pending equipment availability and ability to complete the project as well as our business plan with a breakdown of costs and detailed market analysis.

Thank you for your time and kind consideration for reviewing this letter and the accompanying financial documents. I look forward to hearing from you at your convenience.

Sincerely,

(Wilson Dick's signature)

Wilson Dick

CEO; KMV Services Limited
Please note that you must attach the following documents with the application letter and these documents include a business plan, profit-and-loss statement, balance statement, and cash-flow statement.
Yeah, that's all on How to Write a Business Loan Application Letter. Believe me, this article would help. If you have any questions, please drop them in the comment section below and do well to share this post.