How to Cancel BarkBox Subscription – It's really not easy to cancel your BarkBox subscription because you might wish to cancel it but be cancelling it erroneously or going against the instructions.
In this article, you'll see a few different ways in which you can cancel your BarkBox subscription easily without stress.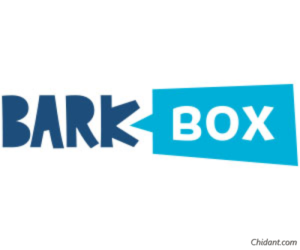 What is BarkBox?
The monthly subscription service BarkBox provides a variety of canine items, including toys, treats, and chews for dogs.
The Bark family sends a box of dog joy to canines and their owners every month. There are a variety of themed toys, sweets, and photo props in each package.
Dog-friendly areas are a priority for BARK, and they will never stop advocating for programs that help prevent unwanted pets from ending up in shelters and kill shelters.
How much is BarkBox?
The table below shows the current plans and prices of BarkBox:
Monthly Billing (price in USD)

Subscription Plan

1-month
6-month

12-month

Classic
$35
$26/month
$23/month
Classic Extra Toy
$45

($35 + $9 Extra Toy)

$35/month

($26 + $9 Extra Toy)

$32/month

($23 + $9 Extra Toy)

Classic Lite
$14.99
$14.99
$14.99
Please note that all of their subscriptions are set to auto-renew at the end of the subscription period (1 month, 6 months, and 12 months).
Also, prices may be subject to change based on promotions.
What comes in a BarkBox?
There are two toys, two treats, and one chew in every BarkBox, but you can customize your pup's selection after the first one if that is what he or she would prefer.
How to Cancel BarkBox Subscription
As I said earlier, there are several ways you can cancel your BarkBox subscription; you can cancel it from the Company's Website, via Email, over the Phone, and/or via an online automated legal system (DoNotPay or Truebill).
How to Cancel BarkBox From the Company's Website
From the BarkBox website, you can unsubscribe by following these steps:
Login to your account & view your account page.
At the top of the page, click on Subscriptions.
Click on All Subscriptions (this is in case you have more than one).
Click on Edit next to the subscription you want to cancel.
Scroll down the page and click the Cancel Renewal button.
How to Cancel BarkBox Subscription via Email
You need to send an email to happy@barkbox.com and ask customer support to cancel your account.
Compose a formal email.
Provide all the key information about your account.
Explain the reason behind your wish to unsubscribe.
Save the email you receive as a response.
How to Cancel BarkBox Subscription Over the Phone
If you'd want to cancel your BarkBox subscription by phone, dial 1-855-944-2275. Then let them know why you no longer need their services.
Finally, when you disable your auto-renewal, they will know to cease renewing your subscription when the term of your agreement is up.
In addition, please note that if you signed up for a subscription, you will still get the boxes. By visiting your account page, you can disable the automatic renewal at any moment.
I hope you find this information helpful. Please use any of the share buttons below to share this information.
Feel free to drop any questions or contributions regarding this article in the comment section below.
More reads:
Best Websites to Buy Puppies 2022