It is possible to subscribe to an ongoing series of digital audio files called podcasts, which can be stored on a user's personal computer or mobile device.
With that in mind, we present to you the best Christian Podcasts for young adults for your appreciation – in order to aid your spiritual growth.
How to start listening to Christian podcasts
The best thing about podcasts is that they are completely free. And you can listen to them from any device that has a speaker or headphones.
Best Christian Podcasts for Young Adults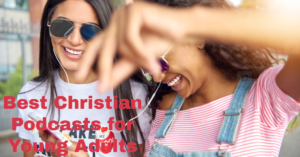 1. Christian Living Podcasts
Listen to and Download Jennifer Rothschild Podcast
This podcast is for you if you are deep in the trenches of life and looking for hope-filled encouragement and practical wisdom.
Jennifer Rothschild, a blind author, offers practical encouragement and biblical insight in her down-to-earth style to help you live the "I Can" life of Philippians 4:13 "I can do all things through Christ who strengthens me.
In each episode, Jennifer answers real-life 4:13 questions like, "Can I overcome my fear?" or "Can I find balance?" You won't find just a cheery "Yes you can"—you will hear a confident and compassionate "Yes, you can—and here's how." You will gain the inspiration and help you need to be and do more than you feel capable of!
2. The Happy Hour Podcast
Access The Happy Hour Podcast Here
Jamie Ivey hosts the Happy Hour Podcast. Every week, she brings a stunning woman to be shown. They talk about the little things, the big things, and everything in between at happy hour.
It's exactly like you're sitting at a table with your own girlfriends. Their discussions cover topics such as faith, parenting, marriage, failures and successes in life, and anything else you can think of! Jamie enjoys connecting with women and encouraging them on their life journeys.
In one hour, these conversations will make you laugh and cry. Every week, you'll be looking forward to Happy Hour. You will be encouraged as you listen to other women discuss topics ranging from the mundane to the sublime. Grab a cup of coffee and join us for the discussion!"
Conversations about Jesus, the Holy Spirit, and God the Father encourage you in your relationship with Him and bring glory to God.
We're here to share real stories, struggles, and testimonies of God's Unaltered Grace in our lives. We hope that these discussions biblically inspire, equip, and implore you to live every aspect of your life in light of the Gospel and with your eyes fixed on Jesus.
Rachel Lawrence hosts the show, and she spends her days immersed in God's Word, studying for a Theological Seminary Master's Program, chasing her almost-two-year-old son, loving her husband, and caring for critically ill children and their families as a PICU RN.
Rachel is passionate about the Gospel and pointing others to Christ, and she longs for the Holy Spirit to use her life to glorify God.
Christy Nockels, a Christian artist and worship leader, hosts the "Glorious in the Mundane" podcast.
The podcast, which features conversations and interviews with some of your favourite artists, speakers, and authors, is intended to inspire you right where you are today, doing whatever it is you're doing.
Hope For The Heart, hosted by June Hunt, is a daily half-hour program that focuses on Christ-centered advice. Listeners gain useful insights that encourage and impact their lives.
Building Relationships is a weekly 54-minute program that provides life-changing insight and practical advice based on God's Word. Building Relationships, hosted by bestselling authors Dr Gary Chapman, Chris Fabry, and Andrea Fabry, is intended to provide fun and informative, practical help for your marriage.
When discussing Bible stories, scholarly nerd alerts about ancient linguistics and inaccessible theological discussions centred on hermeneutics are common. But what if you could use your pop culture literacy to improve your biblical literacy?
What if you could retell the Bible in the same way you retell your favourite TV show? Welcome to The Podcast's Bible Binge, hosted by Knox McCoy and Jamie Golden.
Culture should be important to us because it is important to God. The Culture Matters podcast, hosted by Adam Griffin and Adam Hawkins, delves into the intersection of faith and culture.
We discuss what it means to live faithfully on a mission—in the world but not of the world—by looking at everything from politics, art, and entertainment to issues like racial reconciliation and the sanctity of human life.
Theology Podcasts
The Bible Project's creators have in-depth discussions about biblical theology.
The Christian faith is not irrational or mindless. Knowing Faith is a podcast that investigates how our faith is founded on Scripture.
We believe the Bible is for everyone and are dedicated to assisting the Church in understanding the foundations of their faith.
This podcast, hosted by Jen Wilkin, JT English, and Kyle Worley, delves into Christian history, belief, and practice in a way that is accessible to all.
Nancy Guthrie interviews some of today's best teachers and preachers in order to equip all types of Bible teachers to teach creatively through specific books of the Bible.
Best Christian Podcasts for Women
Heather MacFadyen, a mother of four boys, connects you, the listener, with people and resources to help you feel less isolated.
Consider it a call to "withness." Assisted by mentors. Among friends. You have God in you! She assists in bringing you all into the 'Not Alone Community' over at DontMomAlone.com.
On Wednesdays, a weekly podcast for moms is released. A place to be reminded that we are not alone in our experiences, to be challenged to find joy in the midst of chaos, to remember that grace covers guilt, and to seek the truth of the gospel above all else.
This is the podcast for the imperfect mother who is still learning, growing, and fully admitting she doesn't have it all together—but who comes to the foot of the cross every day to seek the one who does.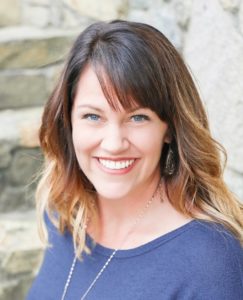 The podcast motivates and inspires you to find simple ways to add more joy to your day. If you need some encouragement in your faith, family, home, homeschooling (if you do), or just life, this is the podcast for you!
Let's get real and talk about the difficulties we face as women in our daily lives.
My guests and I will talk about practical tips and "hacks" for finding harmony in relationships, maintaining order in your home, and adding a little good ol' fun to your week.
My hope is that this podcast will bless you and make you smile (even if it does cause a few new wrinkles) — and that it will inspire you to "Live Simply" and "Be Joyful."
Also, read>>> Sites to Download Motivational Audios
The Homemaking Foundations podcast exists to provide you with the resources, inspiration, and encouragement you need to create a Gospel-Centered Home!
Join Jami, the author behind YoungWifesGuide.com, as we discuss Biblical womanhood, marriage, healthy living, organizing, cooking, and so much more!
If your home feels out of control – or if you ever feel overwhelmed in your role as a homemaker – then join Jami each week as she interviews other homemakers and provides Gospel-Centered encouragement for bringing Glory to God every day within our homes.
Life is a journey that was never meant to be taken alone. We all require companionship along the way! On the Journeywomen podcast, we'll talk with Christian leaders about how to navigate the seasons and challenges we face on our journeys to glorify God gracefully.
Inspiring and encouraging women to walk well in the story that God has written for them through interviews with incredible women who are doing just that. Women who are real. True stories. True faith
Annie F. Downs, a Christian author and speaker, shares some of her favourite things with you: new books, faith conversations, restaurants, travel stories, must-see musicians, and interviews with friends.
Basically, if it sounds fun to Annie, you'll hear about it.
Best Christian Podcasts for Men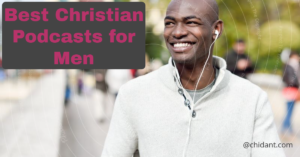 Dad Tired is a community of men who are serious about their faith, family, and marriage. We are preparing Christian husbands and fathers to effectively lead their families.
Bob Goff, The Bible Project, Jon Acuff, Jefferson Bethke, Paul David Tripp, John Mark Comer, Shane Claiborne, Tim Chester, Andy Crouch, and Jeff Vanderstelt are among the previous guests.
Chris Fabry Live is designed to build up the spiritual immune system of Christian men and women.
As you walk through the journey of faith called the Christian life, you meet new people, learn new things, laugh, cry and, most importantly, grow in your understanding of God.
Podcasts aimed at young women abound, but their male counterparts have just as much of a demand. Men Unplugged is a Christian podcast for men that fills this void and is widely regarded as one of the best.
This podcast is designed to take the guesswork out of the concept of Biblical manhood by featuring weekly interviews as well as actionable steps that men can take to ignite their faith and be an asset to their respective communities.
Best Christian Podcasts for College Students
BibleProject, one of today's most popular and respected Christian podcasts, provides a compelling take on several of the Bible's most fascinating and complicated lessons.
The series produced by this non-profit organization aims to make Scripture as approachable and transformative as possible.
This podcast, hosted by theologian Tim Mackie and faith-driven entrepreneur Jon Collins, delves into difficult topics from a Biblical, yet culturally relevant, perspective.
Exploring doubt is one of the most effective ways to develop a stronger and more complete faith. This is the goal of the podcast Unbelievable, which features a variety of viewpoints on topics like cancel culture, political idolatry, and evolution.
The podcast brings together believers and non-believers for candid discussions that are sure to spark deep thought in all types of listeners.
Episodes frequently run well over an hour, so save them for when you have plenty of time to focus on the show's important discussions.
Look no further than Good Christian Fun if you're looking for a lighthearted podcast to listen to when you need to unwind.
While the show attracts both sceptics and believers, it provides a lot to think about for Christians who find faith-driven pop culture amusing and enjoyable.
The hosts of the podcast talk with a variety of notable musicians, writers, and comedians about faith-based songs, productions, and other works of art. Nothing is off-limits, not even classic Veggie Tales episodes.
Maybe you don't have time to listen to long podcast episodes. You won't have any trouble finding a few minutes each day to listen to the Morning Mindset podcast.
This brief devotional serves as a "shot in the soul" to get you ready for a wonderful day. Every day, it delivers a meaningful message from the books of Acts, Romans, and John.
You'll feel encouraged to let your faith guide you through the new challenges and opportunities that each day brings.
This show addresses the concept of goal setting from a faith-based perspective. It is a practical, hands-on podcast that promotes change by empowering listeners to break bad habits.
It delves into a variety of common issues, such as procrastination, people-pleasing, food obsession, and failure fear.
It also teaches useful strategies such as habit stacking, which can help Christians maintain positive habits such as daily Bible reading.
Best Christian Podcasts App
Here are some Christian podcasts and links to downloading them.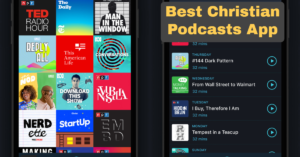 Jesus Calling- daily devotional
Hope this post helps you find a podcast in your area of need? please don't forget to leave a comment on the comment section below or visit chidant.com for more.
Recommended:
Great Movies to Keep You Motivated