Admission Requirement for MBA studies in Canada…
If you are a Business administration graduate seeking to further your master studies in Canada still in the same course, here is vital information for you on the certain requirements you have to meet before you'll be considered fit for admission to Undergo MBA studies in Canada.
For those of you wondering what an MBA is, let me enlighten you that A Master of Business Administration (MBA) is a graduate degree strictly focusing on business administration and investment management and over the time past, Canada has been one of the best destinations both domestic and international graduates choose to go for their MBA.
In this post, I will like to share with you the basic Canada admission requirements for MBA aspirants.
Due to Canada's world-class educational standard and friendly environment, the number of students seeking to undergo their postgraduate studies over there.
[toc]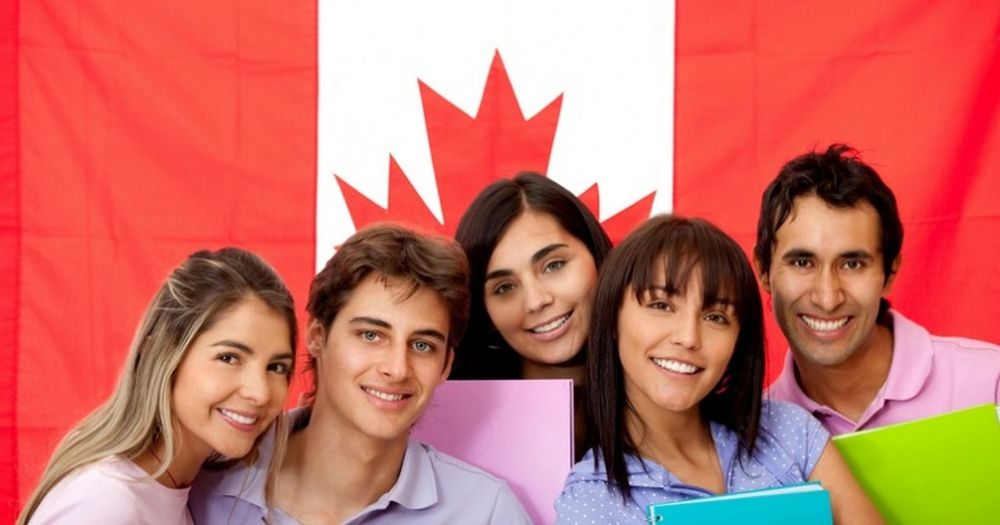 Why Do People Choose Canada as Their MBA Study Destination?
Canada has well-recognized/ranked universities and colleges that endeared students from all over the world to go there for their MBA studies.
As a student in Canada, you will have the advantage of enjoying high standards of living because in Canada, the International student is highly respected, irrespective of your ethnicity or background.
Studying in Canada will automatically grant you access to free medical insurance provided by the government. With medical insurance, your health issues are already taken care of without a penny from you.
Another benefit of undergoing your MBA studies in Canada is that you can earn a work permit on completion of your MBA studies there. This is made possible because of the Post Graduation Work Permit (PGWPP).
As you are undergoing your MBA program in Canada, you are automatically getting working experience and the experiences will stand as an aid to make you qualify for permanent residence in Canada.
---
ALSO READ: Easiest countries to migrate to from Nigeria
---
What are the Admission Requirement for MBA Studies in Canada?
1. GPA of 3.0/4.0
Before you'll be considered suitable for admission in any Canadian university to undergo your MBA studies, you must make sure to have a minimum GPA of 3.0/4.0 or an upper second class (undergraduate degree) or its equivalent required for international studies.
2. Graduate Entry Test Score 
Another entry requirement for those looking for admission into any Canadian university to undergo their MBA studies is a graduate entry test score which may be either Graduate Record Examination (GRE) or Graduate Admission Management Test (GMAT), depending on what the school needs.
3. Language Proficiency Test Proof
For candidates from countries whose official language is not English, you will be required to provide any of the following English proficiency test proof;-
IELTS (International English Language Testing System)
TOEFL (Test of English as a Foreign Language)
1. IELTS: 
The International English Language Testing System (IELTS) is designed to help you work, study or migrate to a country where English is the native language. … Your ability to listen, read, write and speak in English will be assessed during the test. IELTS is graded on a scale of 1-9.
2. TOEFL
Test of English as a Foreign Language (TOEFL) is a standardized test to measure the English language ability of non-native speakers wishing to enrol in English-speaking universities. The test is accepted by more than 11,000 universities and other institutions in over 150 countries.
Also, the same language requirements may also apply if the course is to be delivered entirely in French or is a bilingual program.
Application Process/Requirement for MBA Studies in Canada
Just like other countries, the MBA application process is the same as that of most countries.
When applying for this program, you will be requested to provide the following as MBA admission requirements in Canada
Completed application form (Often submitted online)
Certified copies of certificate and transcripts
Curriculum Vitae or Resume
Proof of proficiency in English (or French) depending on program requirements
Recommendation and reference letters
A personal statement or letter of motivation
Also, international students who didn't finish their post-secondary education in Canada may be evaluated to verify their submitted academic documentation in order to confirm their Canadian qualification equivalent. However, this will incur an additional fee which is known as an international credential evaluation fee.
But, if the student already has an international credential evaluation report from a third party, he/she will not have to pay any international credential evaluation fee amount.
Final Stage
After you've provided the required document and information, your application will therefore be scrutinized by the central office to verify that you've met all their minimum entry requirements.
When done with the assessment, your application will then be to the school/faculty for suitability and the academic quality of the application for the MBA program assessment to be carried out by the school. After this stage, All successfully admitted candidates will receive an admission letter which will definitely be required from you when you are;- Apply for Visa or scholarship.
To grand it all, the admission letter will be required from you when to complete the enrollment process.
That's Admission Requirement for MBA Studies in Canada.
Related:
How Much Can a Student Earn While Studying in Canada?
Best 15 Cheapest Universities in Italy for International Students