Are you a book lover? Do you wish to download paid eBooks for free? I will show you where to download paid eBooks for free and how. All for free.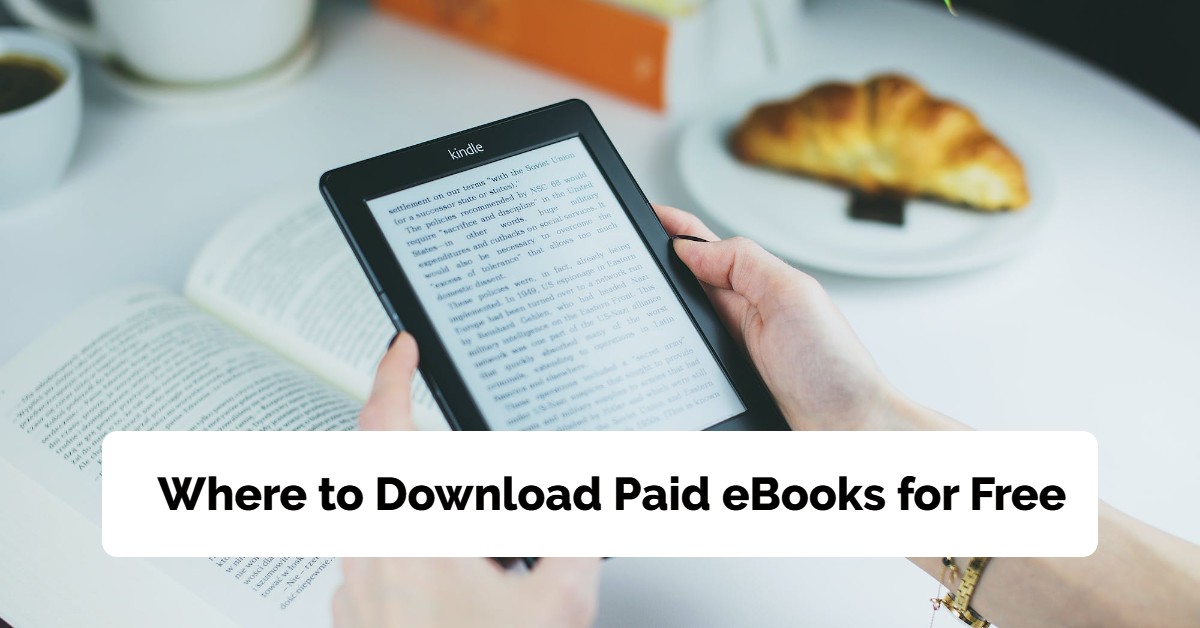 Most eBooks online are not available for free. But I am willing to show you how you can get any of your favorite books for free. Are you willing to read to the end?
You can download paid eBooks for free using the Google Search Engine and other excellent websites. On the websites listed below, you will have access to an abundance of paid eBooks for free.
What really is an Ebook?
According to the
Oxford language dictionary
, an eBook is "an electronic version of a printed book that can be read on a computer or a specifically designed handheld device."
A lot of things have evolved over the years with better and easier ways around them. The eBook is one of such innovation. You don't need to be carrying huge volumes of printed, hardcopy books anymore. With eBooks, your volumes are available in electronic form on your computer or smartphone.
Presently authors publish soft copies of their books published online, including audio versions of them, to enable numerous users to access these books more comfortably.
This eBook can come in various formats like document, ePub, pdf, etc.
The eBook downloaded can be read with a suitable App such as a PDF reader.
The wonderful thing about this wonderful innovation is that practically every book now has an eBook version, which allows readers to read it online or download it to their computers and mobile devices.
Where and How to Download Paid eBooks for Free
Together with the Google Search Engine, there are many other websites to download paid eBooks for free. These websites offer direct download access to an abundance of resources.
1. Using the Google Search Engine:
The Google Search Engine function is vast and widely used worldwide. One of the best ways to download paid ebooks for free is by using the Google Search Engine.
Here are the steps to follow to get your eBook with Google Search: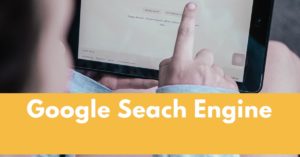 Open your browser on your computer or mobile phone
Type google.com in the URL column to open the Google official website. Or click here.
Click on the Google search engine column
Type in the name of the eBook you want to download.
Include the preferred book format you want at the end of the name of the eBook you typed. For example, 'The Power of Positive Thinking .pdf."
Click on the search tab.
Click on the first search result (or any you like) that comes up on the Google search engine to open the link.
Once you click the link, a new download window will pop up. (Please have an internet download manager already installed).
On the pop-up menu, click on download to start downloading the paid ebook, all for free. (Make sure that you have enough data to enable you to download the paid eBook for free).
After downloading the paid ebook for free, locate the ebook on your device storage and click to open it. You will need a pdf reader installed on your device to be able to open the document.
However, you will not always be able to see all of the paid ebooks that you search for using the Google search engine. You may also want to try the others below
Library Genesis is one of the best websites to download paid eBooks for free. It is a free eBook search engine that allows users to download books that they would not have otherwise gotten elsewhere for a fee. And you don't even need to pay a registration fee to use Library Genesis.
To download paid ebooks for free from library genesis, simply follow the guide below.
On your web browser, go to Library Genesis. Link to website: gen.lib.rus.ec/
While on the site, click on the search bar and type the name of the ebook you want to download for free
Hit the search button.
The site will load some options on different columns that you can easily download for free. The different column on the site represents different file types like PDF, TXT, EPUB, etc. Click on the column representing the file type you desire to download (say pdf)
At the right-hand side of the column, you will see a set of numbers like 1,2,3, etc. Click on the first number to proceed to the download page.
On the download page, click on the GET button to start downloading your paid ebook for free instantly.
Access the downloaded file on your device storage and open it with the appropriate app.
Open Library is another excellent website to download paid eBooks for free. The Open Library portal has thousands of e-books that can be downloaded for free.
Downloading any pdf in Open Library is free and easy.
Simply search for the book you wish to download using the title, author, or subject. Hit the download tab, and you are good to go.
Free eBooks, as the name implies, is another excellent platform to download paid eBooks free of charge and without registration. This site contains virtually any free e-book you can possibly think of.
Downloading from the Free eBooks website only requires eBook readers who want to access the eBooks available on the website to create an account with them and register before they can download the paid eBooks for free and gain access to its features.
Users can browse the many categories of eBooks on the Free eBooks website and search for their chosen eBooks by author's name, the title of the eBook, or year of publication using the website's search box.
Audio versions are also made available to users who prefer listening to eBooks on their mobile devices over reading them in various other formats.
The official website is free-ebooks.net
5. Scribd
Scribd.com is a good place for downloading free ebooks in various formats like PDF and EXCEL. Most eBooks that have price tags on various other websites can easily be downloaded here for free by just visiting the Scribd website via your browser and searching for the desired eBook.
Scribd provides a great catalog and arrangement that allow users to find any book easily.
Scribd gives a 30-day free trial period which is enough to download a lot of eBooks for free before charges would be included.
The official website again is scribd.com
With over 50,000 free eBooks accessible for download, Project Gutenberg is another wonderful service for downloading purchased eBooks for free online.
Project Gutenberg also offers free eBooks in a variety of formats, giving users a variety of alternatives.
There is no need to register to download these free eBooks, and they come in a variety of formats.
The official website is gutenberg.org
When you use Obooko, you can be sure to get paid eBook for free and without undergoing any registration process. It offers a well-organized eBook layout that allows users to quickly find eBooks in categories such as love, business, and relationships. With Obooko, you get the right eBook, and you get it without stress.
All that is required is for you to search for the desired title and author of the eBook, and you will be able to download it in various formats.
Their official website is obooko.com
We have not just shown you where you can get free eBooks; we have also explained detailed steps to download them. With the above narrative, you can get any of your desired ebooks free of charge.
I hope this article helps. Please share it with others.
Recommended:
Websites to Download Tv Series for Free [2023 Guide]
Reliable Websites to Stream College Football for Free
Best Websites to Buy Puppies 2023