Are you a Canadian study abroad aspirant who is seeking to know if the Test of English as a Foreign Language ( TOEFL) will be accepted as an English proficiency test when applying for the Canada student visa?
Below here is an answer to that question. You'll definitely get to know if the TOEFL English proficiency test is accepted or not. Let's get started.
If this is your first time hearing the Abbreviation TOEFL, let me in simple words and according to Wikipedia provide the actual meaning of TOEFL for you.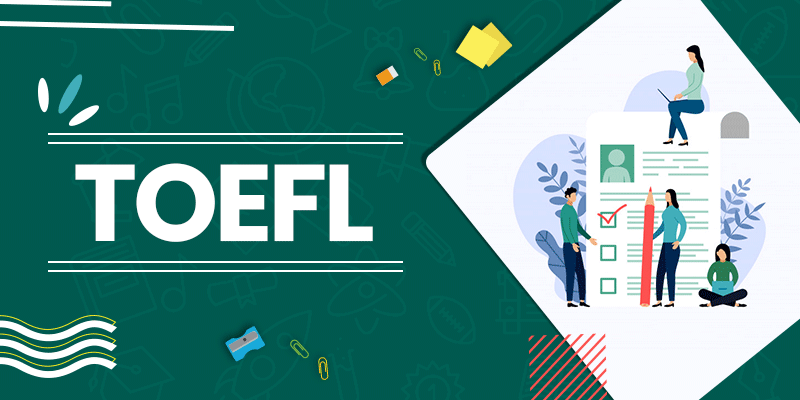 Test of English as a Foreign Language (TOEFL) is a standardized test use to determining the English language ability of non-native speakers wishing to enroll in English-speaking universities. This English proficiency test is accepted by more than 11,000 universities and other institutions in over 150 countries including the CANADA that we are discussing here.
So, when you want to apply for a student visa in Canada as an international student, you will be required to submit proof of your English proficiency tests such as IELTS, CAE, and others. But right now, we want to find out if the TOEFL test is accepted for this purpose.
READ: Money-Saving Tips You Must Master in Life
The Canadian student visa which is also known as a study permit is a document that will be issued by the visa department in Canada to international aspiring students from countries whose native language is not English in order for them to have a study permit at their chosen learning institutions (DLI) in Canada.
It's advisable that before a student applies for a student visa, he/she must keep to these directives.
Plan his/her finances
Make sure to adhere to deadlines and time
Get used to English (Master English)
Fill in the form accurately and without omitting any space
Provide a sincere answer to questions during an interview and when filling the forms
Check if he/she is in good health condition as required
AT this point, let move down to answering the big question we had for today!
ALSO CHECK: IELTS vs TOEFL: Which Is Preferable?
Is TOEFL Accepted for Canada Student Visa
The answer to this question is "YES".
Research shows that the TOEFL test is accepted for a Canadian student visa.
Since the English proficiency test is a strong factor that determines you will be given admission to study in Canada or not. I have stretched forth to research the required cut-off point a student applying for a student visa in Canada should meet in his/her TOEFL test.
From that research it's has been made known to me that most of the Canadian universities do require that an applicant who is applying with TOEFL as English proficiency should obtain a minimum of 580 test score.
If the international student wrote the test using the CBT method, 237 scores may be accepted, and for students who use the internet-based test, 90 scores may be accepted.