There are a few things to avoid when fasting and praying.
Prayer and fasting are practised periodically via the Bible. Fasting is not a Christian diet, you should not fast to lose weight, although weight loss is a natural side effect. If one does not associate prayer with fasting, one does not need to fast.
We see God's people in both the Old Testament and New Testament fast and pray in order to seek God's face and what He is calling them to. Read more about this in Matthew 4, Esther 4, Nehemiah 9.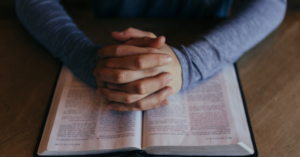 Giving up food alone means simply starving. When fasting, one concentrates on prayer and the Word of God. Fasting is empty without the main component of prayer.
There are several ways to fast and pray but one needs to pray to know God's mind concerning which one he/she should do. The ways include Water only fast, Juice fast, Daniel fast (this fast consists of consuming mainly fruits, vegetables, and water), and Media fast.
When we pray during a fast, we set aside our physical concerns and diligently seek the heart of God through life-changing prayer.
Read Beautiful Good Morning Prayer Messages Here.
One does not fast in order to gain merit with God or to get rid of sin. There is only one thing that gives us merit with God and cleanses us from sin, the blood of Jesus.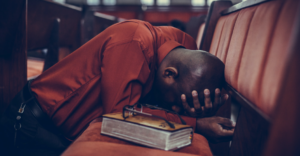 Things to Avoid When Fasting and Praying
Avoiding certain things during fasting and prayers opens the way for your blessings. No matter how committed is your fasting and prayers, if you fail to avoid these things, it would jeopardize your fasting and makes it a speck of dust before God. Below are the things to avoid when fasting and praying:
Avoid idolatry
Avoid social media contents that are unhealthy to the heart
Avoid uncleanness
Don't try to replace food with water
Avoid worldly gestures and dressing
Don't drink alcohol
Don't forget your prayer guide for focus and direction
Avoid backbite
Avoid acidic fruits
Avoid envy
Avoid lying and stealing
Avoid bad conversation that promotes sins or sexual desires
Avoid variance and hatred
Don't hold grudges or malice or any form of negativity towards your neighbour
Avoid adultery
Avoid unforgiveness
Avoid selfish prayers
Avoid quarrelling
Avoid sin in every form
Avoid conflict with your spouse or anyone
Avoid spiritual and physical opposition
Avoid hypocrisy
Avoid indiscretion to exposure to people and things
Avoid greediness
Avoid stinginess
Avoid jealousy
Don't announce your fast
Avoid fornication
Avoid disobedience
Avoid heresies and seditions
Avoid self-pity
Avoid meaningless/unproductive engagements
Avoid weak bible study life
Avoid evil imagination
Avoid pride and anger
Avoid unbelief and doubt
Avoid breaking your fast rapidly/with hard food
Recommended: