Can you Enroll in Two Colleges at Once? – Students are sometimes faced with a difficult decision following college acceptance notices. Some people will inevitably hope and ponder, "Is it possible to enrol in two colleges at once?"
Surprisingly, the answer is "yes" in many of these situations. High school students who also enrol in college courses at their local community college are frequently referred to as "dual enrolees."
Dual enrolment allows students to attend two different colleges simultaneously. Usually, the first is a public or private four-year academy, while the second is a two-year college.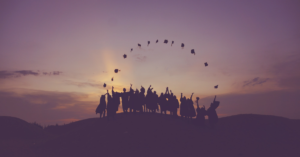 Dual enrolment refers to the practice of attending two different colleges at once. Most college students combine their time at a post-secondary institution with time spent at a community college.
Typically, students save money by taking General Education requirements at a community college and then transferring those credits.
Furthermore, successfully navigating dual enrollment requires some forethought and planning.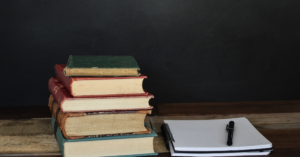 Pros of Attending Two colleges at Once
Numerous compelling arguments can be made for juggling studies between two institutions. The reasons include:
1. Possibility of Taking Multiple Courses
When attending two different institutions simultaneously, students can access more course offerings than at a single institution.
Explore options that provide a wide range of courses from different academic disciplines since this will allow you to gain a deeper grasp of both the classroom and the actual world.
2. Affordability
There is a financial benefit to you! Before committing to a program, it's important to find out if any financial aid is available from the institution of your choice.
In addition, you can save money by attending a community college for general education requirements and a post-secondary school for your major electives.
3. Transferability
It would be best to verify that the courses you're interested in could be transferred to other post-secondary schools you're considering.
4. Spend Less Time in College and Get More out of it
Dual enrollment may be the answer for students who want to save money by taking classes at a community college but also want to get a head start at a four-year institution.
Also, while still enrolled at your four-year institution, you are free to take classes at the other institution.
5. Various Time-Table Choices
Since many institutions provide access to a wide variety of physical and digital classes, with dual enrolment, you can tailor your course load to fit your schedule.
University-Community College Dual Enrolment & Transfer Arrangements
Many universities and colleges now advertise their dual enrollment courses as a great way to get a college education without breaking the bank.
Students who are allowed to enrol in a four-year university right away will have a far easier time adapting to the culture and will have fewer gaps to bridge in their education.
Some colleges and universities will even let you fulfil the minimum credit hours for your major by taking introductory and lower-division courses at a community college.
In addition, you can stay in a residence hall during your first two years of university to adjust to the rhythms of campus life.
Now, your first step should be to inquire with the university's admissions office about any possible dual enrollment registration agreements.
Also, some colleges and universities may not accept credits earned in high school even if the school utilized the credits to fulfil graduation requirements, so it's important to research their transfer policies and evaluation criteria ahead of time.
Lastly, it's important to note that admissions requirements vary widely between educational institutions. Stay informed.
Information for Prospective Dual Enrolees
When considering dual enrolment, it is important to know the following:
Inquire about the process for receiving financial aid.
It's important to know the guidelines.
Verify the equivalency of courses taken.
Establish a strategy for deciding which classes to take and where to take them.
Think about what you want to achieve very carefully.
Keeping Tabs on your Dual Enrolment Standings
Taking on the challenge of dual enrolment at two universities is no easy feat. You will need to be prepared to put in a lot of effort, keep careful track of your credits, and have open lines of communication with your advisors at both schools.
Each semester's end is a good time to get together with your advisors and review your academic performance.
Also, verify that you have received credit for all your courses and review your next semester's schedule.
In other words, it is essential to maintain order when juggling two college schedules. At that point, you should have enough information to complete the complex transfer procedure.
Is it Possible to Enrol in More than One Online College at Once?
Two online colleges are possible. Make sure your credits from one online school will transfer to the other. Attending two online colleges may be difficult if you're not tech-savvy or a geek.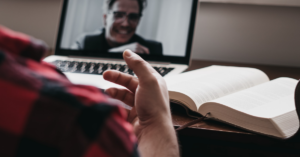 Is it Possible to Enrol in Three Colleges at Once?
Three colleges at once are possible. No one does it since it can be harmful. Transportation costs and class schedule difficulties can dissuade students from attending three colleges at once.
Can you Graduate from Two Colleges?
A dual-degree program allows you to get two degrees. A double major gives you two degrees in one. Both can increase your professional alternatives. Choose the path that meets your needs and academic/professional ambitions.
In conclusion, taking on such a substantial course load presents significant obstacles.
Also, think back on all the late hours you spent in class, cramming for tests, doing homework for every class, keeping track of your quiz dates, and memorizing the names of your lecturers and coursemates.
Yeah, it would be very stressful and require a lot of strategic planning, but the trip is well worth the effort.
I hope you find this information helpful. Please use any of the share buttons below to share this information.
Feel free to drop any questions or contributions regarding this article in the comment section below.
More reads:
Best Online Business Schools 2022
Best 15 Cheapest Universities in Italy for International Students