Formerly known as Etisalat, 9mobile is one of the best telecommunication service providers in Nigeria that's making communication easy for all its unique users. The network has a good internet connection in many Nigerian locations.
However, today I will be sharing with you the accurate methods you can use in buying the 9mobile (Etisalat) data plans without facing any difficulty.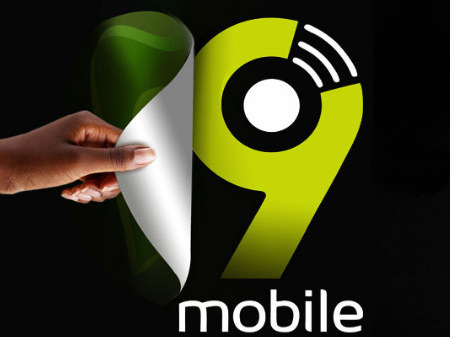 What is 9mobile Data?
Just like you need airtime to make calls, users also need 9mobile data to gain access to the internet and perform various functions such as browsing, chatting, downloading movies and music online, etc.
However, prices of 9mobile data plans are a bit higher than other networks such as Glo, MTN, and Airtel
Also, read on How many Megabytes are in a Gigabyte
How to See Full List of Data on 9Mobile
If you want to see the full data list of 9mobile, the process is quite simple. All you will have to do is to dial *200# from your 9Mobile line, and a prompt message will show up, respond to the prompt with "3" and then send.
Once you have sent the responses, you will be taken to another interface where you will see various options to choose from (options like;- if you want to buy data, check data, and others). At this point, choose "1" and send it.
Upon sending, the list of data available on the 9mobile network will be displayed on the screen with options for you to choose from. Simply select your preferred data plan and there you go!!!
Hope the process is simple?
What is the Current 9mobile Data USSD Code?
How to Buy 9mobile Data
If you want to buy 9mobile data,  *200*2# and then follow the prompts by choosing your preferred option to successfully purchase a data bundle from Etisalat.
Nonetheless, if you don't want to undergo all that stress, of selecting options, below here is are quick and precise ways for your 9mobile data subscription.
| | | | |
| --- | --- | --- | --- |
| DATA AMOUNT | COST PRICE | USSD SUBSCRIPTION CODE | TEXT  SUBSCRIPTION GUIDE |
| 500 MB | N500 | *229*2*12# | SMS "LCD2 to 229" |
| 1GB | N1,000 | *229*2*7# | Not available |
| 1.5GB | N1,200 | *229*2*25# | SMS "AND11 to 229". |
| 2.5GB | N2,000 | *229*2*8# | SMS "AND2 to 229" |
| 3.5GB | N2,500 | *229*2*26# | SMS "AND22 to 229" |
| 5GB | N3,500 | *229*2*9# | SMS "AND3 to 229" |
| 11.5GB | N8,000 | *229*2*5# | SMS "MB6 to 229" |
| 15GB | N10,000 | *229*4*1# | Text "SM1 to 229" |
| 27.5GB | N18,000 | *229*4*3# | Text "SM3 to 229" |
NOTE: 9mobile plans are automatically renewed, but you can stop the automatic renewal by *229*0#.
How to Check 9mobile Data Balance
Irrespective of the data plan you purchased with the 9mobile network, there is just one code you can use to check how much data is remaining and possibly when it will expire.
The 9mbile data balance checking code is;- *228#